DOJ forms new panel on Ortega murder case
MANILA, Philippines—Justice Secretary Leila de Lima on Wednesday formed a new panel to reinvestigate the murder of Palawan journalist and environmentalist Dr. Gerry Ortega.
The move came after Ortega's wife, Patria, asked the Department of Justice to look into new pieces of evidence against suspects in the murder, including alleged mastermind Joel Reyes, former governor of Palawan.
The new panel would be composed of assistant state prosecutors Stewart Allan Mariano, Vimar Barcellano and Gerard Gaerlan.
Patria was protesting the previous panel's dismissal of her motion to reopen the preliminary investigation.
The previous panel had refused to include Reyes on the list of those to be charged in court with the murder even after a witness, Rodolfo Edrad Jr., a former bodyguard of Reyes, gave testimony pointing to the former governor as mastermind of the killing.
Patria asked the DOJ to admit new pieces of evidence that would point to Reyes as the mastermind.
The previous panel of investigators ruled that the confession of Edrad pointing to Reyes as mastermind was not sufficient to pin down the ex-governor and five other accused.
De Lima said she ordered the creation of the new panel "in the interest of service and due process and to give both parties all the reasonable opportunity to present their evidence during the preliminary investigation."
The reinvestigation, she said, would address the offer of additional evidence by the Ortega family that the old panel refused to admit as evidence due to technicalities.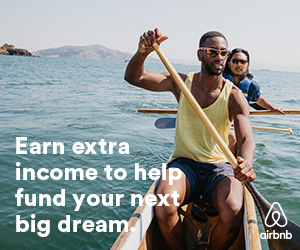 "I have exercised my plenary powers here," said De Lima. "Ordinarily I won't intervene yet because there's a process and there are existing remedies."
The Ortega family has filed a motion for reconsideration of the previous panel's decision to exclude Reyes from the list of those to be charged, saying evidence was strong against the former governor.
The camp of Reyes, however, said the previous panel's decision showed that "justice has triumphed."
"In this endeavor, I join the ranks of all those who are after genuine justice and the unvarnished truth, shorn of politics and personal enmity," Reyes' lawyer, Ferdinand Topacio, quoted the governor as saying in a statement.
On June 8, the panel ruled that there was no probable cause to indict Reyes, his brother Mayor Mario Reyes Jr. of Coron, Palawan, and former Marinduque Gov. Jose Antonio Carrion.
Indicted were Edrad, who gave testimony that he received money from Reyes for the hit job, another suspect identified as Marlon Recamata and three others who were found by the panel to have taken part in the plot to kill Ortega.
Subscribe to INQUIRER PLUS to get access to The Philippine Daily Inquirer & other 70+ titles, share up to 5 gadgets, listen to the news, download as early as 4am & share articles on social media. Call 896 6000.