Ruffy Biazon: Like a fish in an aquarium
For Ruffy Biazon, heading the graft-ridden Bureau of Customs (BOC) is one of the most stressful jobs in the government.
Compared to his stint in the House of Representatives— where he served for three terms—he finds the stress level at the customs bureau "definitely higher."
On a scale of 1 to 10, where 10 is the highest, "I would say it's a 10," he said in an exclusive interview with the Inquirer.
Asked why, the former Muntinlupa City congressman said: "Precisely because there are lots of interests involved. There are too many interested parties and lots of obstacles."
"I also have to deal with restrictions on my part being a subordinate. Of course, I have to toe the line of my superiors and being the head of the agency, I have to confine myself to the subject matter as the chief executive of the Bureau of Customs. So the stress level is really higher," he said.
He said that in the House he was "free to move around on my own. Then the work was basically oversight. The time element was less stringent on the output. The stress level there was a low 2 or maybe 3."
"When I was in the House [from 2001 to 2010], I was like a fish at home in the ocean. Whereas at Customs, it's like being a fish in an aquarium," he said.
"It's also government work, public service. But at the same time, you're confined to that space. In this case, I'm confined to customs matters. And then [many are watching]," he said.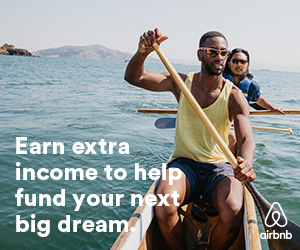 Sisyphean labor
Biazon does not like being described as beleaguered. "Maybe it would be better if you describe the tasks I'm facing as Herculean, [as] the challenges are great. [As we say], like King Sisyphus [of Ephyra, the ancient capital of Greece]."
In Greek mythology, Sisyphus was punished by Zeus for chronic deceitfulness by making him roll a huge rock up a steep hill. Every time Sisyphus gets near the top, the rock rolls back down, and he has to roll it back up forever.
"In my case, [some people and vested interest groups] have been trying to pull me down," Biazon said.
But Biazon thinks he is not  a hostage to the situation. "I think there's still the flexibility to implement or use some strategies to go around the challenges," he said.
Aside from pressures from both inside and outside the bureau, Biazon also has to deal with the recurrent rumor that he will be replaced by Malacañang soon.
But he does not mind. "[If it's true that] I will be replaced, [then that will] be better, [as long as] it's for a good reason. A good reason, of course, is one directly pertaining to my performance, to my behavior or to my integrity," he said.
"[But] if it's just a maneuver by certain interests, that's something I will fight … I put up a fight when needed. But I'm not afraid to lose my job. I will not cry [over] it," he said, stressing it was not something to die for now.
But Biazon is concerned over "some rumors directly hitting" his family.
"For example, the rumor that my mother (Monserrat) is the queen of smugglers. Of course, that's very offensive," he said.
Biazon said he was trying to isolate his family from his work in the customs bureau. "Even my wife (Trina), I don't let her go to Customs and she doesn't want to [either]," he said.
"In fact, during the past two years, there have been only two or three times that she's been here. I really want to isolate my family from the bureau," he added.
Biazon believes the rumors are intended to put him off balance, to distract him.
Earlier, he told this paper that he had "several suspects behind the latest smear campaign" against him.
"Different interest groups are [moving]. There are those who would rock the boat to undermine my authority and influence. Some are rocking the boat, hoping to be appeased and for those interested in my post, they could take advantage of the crisis … But definitely, they don't have the best interests of the bureau and the Aquino administration in mind. Their actions only seek to perpetuate the ills [in the customs bureau]," he said.
For his work-related woes, Biazon has what one of his aides calls "stress antidotes."
Diving
First among those is scuba diving. "I'm very passionate about it. In fact, ever since I learned diving in 2010, I make it a point to dive if there's an opportunity. For decades, I've always wanted to dive. Even during my high school days [at Malate Catholic School in Manila], I was already interested [in] diving," he said.
"This long weekend, I'm considering taking an additional course in diving, going toward securing a technical diving certificate. Technical divers are the ones involved in the search-and-rescue operation for [the late Interior] Secretary Jesse Robredo off Masbate, and the recent one, the similar operation for the missing passengers and crew of the MV St. Thomas Aquinas off Talisay City in Cebu," said Biazon, who is already a certified advanced open-water diver.
When diving, "you see the [untouched] beauty of nature. There's also peace and quiet down there. All you can hear is the sound of bubbles and notice the movement of fish around you," he said. "There are no crowds [pressing against you]. Nobody follows you around. There's really peace."
The Tubbataha Reef, a marine park 180 kilometers southeast of Puerto Princesa City, in southeastern Palawan, tops Biazon's list of favorite diving destinations. Add to that the Great Barrier Reef in northeastern Australia.
Biazon has been to Coron in Palawan, Cebu and Subic in  Zambales, but Tubbataha is "definitely the dream dive" for him.
"I should have been there last May, but I canceled at the last minute due to office concerns. I'll give it another try next year," he said.
Shooting
Biazon is also into shooting, which he learned in the BOC.
"When I was a congressman, I owned a gun. It's a 9mm. But I never used it regularly in competition or regular shooting. Maybe, once a year I fired it … When I got here at Customs, they issued me the commissioner's gun—an STI (a semiautomatic pistol designed along the lines of the M1911). If there's no gun ban, I fire it at least once a month [at Camp Bagong Diwa in Taguig City] and if there's a competition, I join it," he said.
He used to play war games, but he "stopped due to lack of time."
"It's military simulation," he explained. "We did scenarios. One time, we had a night game. I was able to borrow night-vision goggles from my friends in the military. We had fun. One of our favorite scenarios was 'Protect the VIP.' I was the VIP they're supposed to protect. Unfortunately, [I always got hit]," he said.
Biazon also loves "DJing," or playing disc jockey at private parties and music lounges. At home, he has his own DJ setup.
He also dabbles in music mixing with 1980s and 1990s music as his forte.
"They're mainly dance music during that era. But [the kind of] music I listen to is wide ranging. From classical to R&B, even rap.  The only kind of music I don't listen to is heavy metal. Actually, my taste in music depends on the mood. I also like local bands: Side A, Rivermaya and Eraserheads, among other groups. I sing their hit songs on the videoke. I also have wide-ranging selection of music CDs. I have about six racks of CDs, each of which has about 500 CDs."
Discipline
Biazon was born in a military hospital, and he grew up inside Marines headquarters in Fort Bonifacio in Taguig City. He studied medical technology at  the University of Santo Tomas and dreamed of becoming a doctor, but the decision of his father, former military chief of staff and Sen. Rodolfo Biazon, to go into politics and run for the Senate in 1992 changed that.
He found fulfillment in public service while working as his father's chief of staff in the Senate. In 2002, he ran for Muntinlupa's seat in the House of Representatives and handily won. After serving his three terms, his father ran for and won his seat in the House.
The Biazon siblings grew up rarely seeing their "Papa," who was "Tatang" to the troops.
Doing household chores before going to school every day was part of their discipline, as their parents could not afford to hire a maid.
Biazon was assigned to scrub the floor. His brother, who now lives in Canada, tended to the family's small garden. His sister, now a flight attendant, did the laundry and the cooking.
At the height of the communist insurgency, Papa was assigned to  Davao.
"Whenever he came home, he always had durian. When I got off the school bus and smelled durian, I knew he was home," Biazon said. "I like durian because it brings me pleasant memories of my father as a soldier."
Biazon also fondly remembers how, during the 1989 military coup attempt, his father, then already the Marine commandant, mistakenly put on the combat boots that he wore to citizen military training in college.
"As the alert was flashed in the camp, my father grabbed my boots thinking they were his," Biazon said. "At the time, I was wearing size 11 and he was wearing size 12, so my boots didn't fit him. But it was already too late when he noticed that he was wearing the wrong boots. Eventually, he took them off and put on slippers. So there was this picture in Time magazine showing him giving orders to his troops by radio and he was wearing slippers."
Biazon has been a member of the Victory Christian Fellowship church since 1993.
"I miss the Sunday service, but we have what we call small groups of church members. We get together and do Bible study. It's a prayer group," he said.
For the customs chief, weekends are "basically still spending quality time with my family. On Saturdays, it's my time with the kids (Carlo, Ino, Anton and Enzo). When we have time, we go diving. My kids also dive."
Best job in the world
On one of his blogs, Biazon wrote that "fatherhood is the best job in the world."
"The sense of accomplishment that a father has when he is able to teach his child something is one that can never be replaced by any material success in any career … No matter what, I will make sure to set aside time for [my children] to teach them. That's a legacy that a father can leave to his [children]," he said. With a report from Cynthia D. Balana
Subscribe to INQUIRER PLUS to get access to The Philippine Daily Inquirer & other 70+ titles, share up to 5 gadgets, listen to the news, download as early as 4am & share articles on social media. Call 896 6000.