DFA suspends Cebu consular office operations
MANILA, Philippines — The Department of Foreign Affairs (DFA) has temporarily suspended the operations of its Regional Consular Office (RCO) in Cebu due to the earthquake that hit Bohol early Tuesday.
"The DFA advises the public that … all consular services, including passport services, at DFA RCO in Cebu are temporarily suspended until further notice," it said in a statement Wednesday.
"Normal operations will resume once the safety of the public is ensured," it said.
The DFA RCO is on the fourth floor of Pacific Mall in Cebu City. Assistant secretary Raul Hernandez, DFA spokesman, said that there were no reports yet if the Pacific Mall itself suffered damages.
Cebu city, among the badly affected provinces in the Visayas following magnitude 7.2 earthquake that hit Bohol.
More than 100 people were killed from the quake with hundreds more injured, according to the National Disaster Risk Reduction and Management Council (NDRRMC).
Countless buildings were damaged from the quake with several centuries-old churches being completely or partially destroyed.
The NDRRMC said that it has advised the public to refrain from going inside buildings that's are damaged or its structural integrity suspected to have been compromised.
It said that it has also instructed the engineering office of affected local government units to conduct inspections to ensure the safety of the buildings.
"The DFA, in cooperation with the management of Pacific Mall, is now taking the appropriate measures so that the RCO opens in the soonest possible time," DFA said in its statement.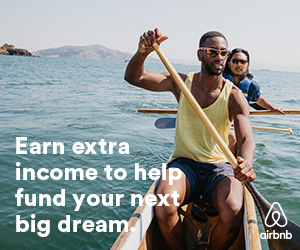 "In the meantime, those who have inquiries or other concerns can contact RCO Cebu at its hotline – 09173187007 – or reach it by sending an e-mail to dfacebu@yahoo.com" it said.
"The DFA can also be reached at the following telephone numbers: (02) 536-000 and (02) 834-4000 loc 2386. E-mails can also be sent at passportconcerns@dfa.gov.ph and ppt_do@yahoo.com.  Messages can also be sent to the Passport Division's Facebook page, Philippine Passport," DFA added.
Related Stories:
823 aftershocks recorded after Bohol quake—NDRRMC
NDRRMC: Bohol quake toll at 99, 2M affected
Destruction of heritage churches lamented
Bohol quake 'like 32 Hiroshima bombs'
Subscribe to INQUIRER PLUS to get access to The Philippine Daily Inquirer & other 70+ titles, share up to 5 gadgets, listen to the news, download as early as 4am & share articles on social media. Call 896 6000.