Dike damage widens, water shifts to Pampanga capital
CITY OF SAN FERNANDO–A 20-meter portion of the San Fernando-Sto. Tomas-Minalin Tail Dike that waters breached on Tuesday night has entirely sagged and widened to more than 40 meters on Wednesday, Mayor Edgar Flores said.
This damaged section is behind the warehouse of the Minalin Poultry and Livestocks Cooperative, one of the largest and most-awarded cooperatives in the country.
Flores, speaking to the INQUIRER by phone, called attention to "more risks" for Minalin because more than 10 segments of the tail dike were left with only retaining walls, the soil washed down by monsoon rains.
The widening of the breached part also shifted "70 percent" of the waters from Gugu River toward Pampanga's capital San Fernando City and nearby Sto. Tomas town.
"Only 30 percent is heading toward Sta. Ursula," Flores said, referring to the downstream of nearby Guagua town, which heads out to Sasmuan town and finally, Manila Bay.
More than 200 families in Barangay Sta. Rita have evacuated to southern Minalin to escape waist-deep to neck-deep floods. The damages to 100 hectares of fishponds were being assessed.
Pampanga Rep. Juan Pablo Bondoc (4th District) said the Department of Public Works and Highways was "responsible for the new disaster" that has come to this part of the district.
"The [sub-allotment release order for P137 million] shows the funds were made available since March, but since the channels for the water to flow downstream were not desilted, the dike became dam, which has now burst," Bondoc said in a text message.
Antonio Molano, DPWH regional director, said the central office has a process of approval. "I don't know if we are to be blamed for [the disaster]," Molano said.
The tail dike is a 10-km sand pocket downstream of the 57-km FVR Megadike, which was finished in 1997 to trap the volcanic sediments from the 1991 eruptions of Mt. Pinatubo.
Gov. Lilia Pineda asked the DPWH Central Luzon office to install metal sheet piles to plug the damaged portions.
In the City of San Fernando, the engineer's office "reinforced" on Tuesday night the side of the tail dike as sand bags on the earth side have been eroded. At least 15 barangays (villages) in the city were flooded, affecting a total of 1,521 families, 825 of whom were moved to schools serving as evacuation centers, Mayor
Edwin Santiago said.
Habagat-induced rains on Aug. 7, 2012 destroyed four segments of the tail dike on the San Fernando side.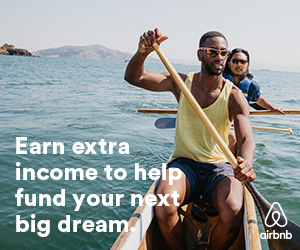 Click here for more weather related news."
Subscribe to INQUIRER PLUS to get access to The Philippine Daily Inquirer & other 70+ titles, share up to 5 gadgets, listen to the news, download as early as 4am & share articles on social media. Call 896 6000.