Sin tax law ups revenues but has not cut down smoking
The sin tax reform law has been bringing in expected increased revenues from the sale of heavily taxed cigarettes but has yet to make a dent in lowering the incidence of smoking in the country.
Sen. Franklin Drilon, the sponsor of the Aquino administration's increased taxes on alcohol and tobacco products, said he would push for a measure requiring the printing on cigarette packs of gory photos showing the harmful effects of smoking.
"Contrary to the claims of cigarette manufacturers that we will suffer because of smuggling and tax evasion, the records will show that the excise tax collection is meeting the schedule that we predicted when we fought for this sin tax law," Drilon told reporters on Tuesday.
"The first year increment for the excise tax (law) is about P33 billion and P21 billion or P22 billion of which will come from tobacco taxes. Right now, we are meeting targets. Whether or not that is good depends on what side you are looking at," he added.
The law took effect in January.
Drilon said that while the administration was happy with developments on the finance side of the sin tax reforms, it wasn't satisfied with how the law was faring in helping curb smoking.
Shift to cheaper brands
He said smokers just shifted to cheaper cigarette brands.
"If you are looking at the health side, we are not so happy because the cigarette consumption has not gone down. I understand there is a lot of downgrading because of the higher taxes. There is shift to cheaper brands," Drilon said.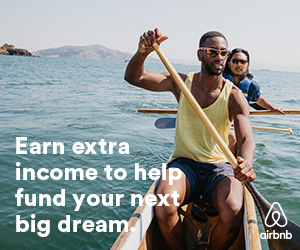 "But in the future, there will be a unitary tax, therefore there will be a one-tax rate for all kinds of cigarette, and so, this phenomenon will no longer happen," he added.
Graphic warnings on the harmful effects of smoking could do the trick, Drilon believes.
"I will be pushing for the legislation that requires a graphic health warning packaging for tobacco and cigarettes," Drilon said.
He said that in other countries, "there is a picture warning on each pack of cigarettes which is a demo of what smoking can do to people's health."
"Such legislation is being opposed in our country at the moment, so we intend to push this legislation together with Sen. Pia Cayetano in the 16th Congress," Drilon said.
"We believe that this legislation is essential for us to push our health programs particularly in relation to the campaign against tobacco smoking in our country," added Drilon, a former smoker.
Subscribe to INQUIRER PLUS to get access to The Philippine Daily Inquirer & other 70+ titles, share up to 5 gadgets, listen to the news, download as early as 4am & share articles on social media. Call 896 6000.