Shards of ancient jars found in Laguna town
BAY, LAGUNA—Several shards of earthen jars found on a private lot here drew a team of archaeologists and anthropologists from the University of the Philippines Diliman to dig up what they suspected was an ancient burial site.
Although results of the carbon dating tests have yet to come out, experts believed the artifacts could date as far back as 2800 years or 800 B.C., based on the configuration of the earthenware that is similar to the
ancient jars found in Vietnam.
"I believe there was a community here and they used the pots and jars for jar-burial," an ancient culture of interring the dead in large clay jars, according to anthropologist Dr. Bonifacio Comandante, a member of the team.
The shards came in different textures, thickness, and hues that the archaeologists sorted together, making the UP team believe there were more than 20 jars unearthed so far from the site.
Some of the pieces were also engraved with short, parallel lines that Comandante attributed to ancient designs.
Comandante, who has done an extensive study on the Baybayin, the pre-Hispanic Philippine writing system, called it art.
"You may call it crude nowadays, but before, that's their state-of-art (designs)," said Comandate by phone on Thursday.
Accidental find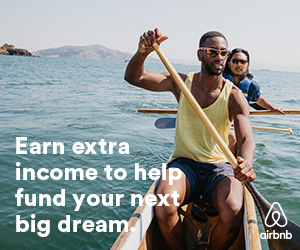 Aside from the jar shards, also unearthed were shards of obsidian glass, a material from volcanic rocks believed to be used as cutting and piercing tools.
Comandante said further study of the obsidian could reveal much about the activities of prehistoric communities.
"It was discovered by accident," said Comandante, who organized the team that included Victor Paz, Grace Baretto, and Lee Neri from the UP
Archaeological Studies Program and anthropologist Helen Dayo of the UP Gender Center from UP Los Baños (UPLB).
They had just concluded the second archeological field season in June since they started in May, and plan to begin with the third season in August, said
Comandante.
The artifacts were found in the backyard of couple Valeriano and Olivia Emata, both 58, who bought the 3,000-square meter property in Barangay (village) Puypuy here in 2004.
Valeriano recalled that when they moved into the property in 2010, they had to cut down a large Anubing tree. He specifically remembered a big nail, driven through the trunk, and right above it, an "x" marking carved onto the wood.
Told by a psychic friend that "something was buried underneath," Valeriano with another friend, a treasure hunter, started digging up his backyard.
"We thought we'd find gold or a treasure of some sort," he said.
But what they unearthed from an 8-foot deep pit was a large clay jar as tall as just below an average man's hip. The jar did not have a mouth but it was filled with "grayish" earth and two large rocks. They also found inside it a piece of white, chalky fossil but was easily crushed, he said.
Valeriano, after meeting the archaeologists, now thought it could have been a human tooth.
He said the psychic told him and his wife that the 'x' mark could rather mean the number 10, "so we took ten steps (from the first dig) and landed on the current site," Valeriano told the Inquirer Thursday.
Still, there were no treasures, but more shards of earthenware and obsidian were found.
Olivia, a UPLB researcher, referred the collected artifacts to Dayo, who then called Comandante, said Valeriano.
Ancient history
The jar that Valeriano found in 2010 broke when the men pulled it out, but Comandante said they did not expect to find whole jars or pots as they were already very old.
What was keeping the archaeologists' hopes up was that no stone beads or metal have yet been found from the site, thus they maintained that the artifacts belonged to the early Paleolithic stage.
Comandante told the Inquirer by phone that they have informed the National Museum of the Philippines about the dig but he said lack of funds has been slowing them down, with the digging projected to take about 10 years to complete.
As of now, the archaeologists have left an open pit, about
10-sq.m. wide and 8-feet deep, in the Ematas' backyard.
"Our treasure hunter friend was dismayed about not finding gold, but to us, these are more than a treasure. This is history," Valeriano said.
Comandante said they hoped to find some more burial and ritual jars and possibly human remains.
Should they later find Baybayin markings on the shards "that may (also) push back the Philippines' written history," he said.
At present, the earliest written document stands at
900 A.D. as evidenced on the Laguna Copperplate Inscription discovered in 1989 in Lumban, Laguna.
"This could alter our ancient history," he said.
Subscribe to INQUIRER PLUS to get access to The Philippine Daily Inquirer & other 70+ titles, share up to 5 gadgets, listen to the news, download as early as 4am & share articles on social media. Call 896 6000.