High tide woes in Mandaue's Paradise
Eleven-year-old John Michael Quinal removed his school uniform while inside a trisikad (pedicab) parked on the road that was filling up with seawater in sitio Paradise, barangay Looc in Mandaue City yesterday afternoon.
Quinal said he didn't want to get his uniform wet because he'd wear it for school tomorrow.
Cebu Daily News saw Quinal shedding his school uniform about a meter away from the seawater that rose due to high tide.
For two days, Quinal said he's been wearing two shorts in anticipation of the seawater.
Yesterday's high tide saw garbage packed in plastic and feces floating everywhere in sitio Paradise.
Almost 20 classes were shortened in Cesar M. Cabahug Elementary School following yesterday's high tide.
School principal Zenaida Sucalit said she's asking the Mandaue City government to help them solve their problem.
Sucalit who grew up in barangay Looc with her seven siblings, said she can still remember their place as a tourist destination, where people from Cebu City and other neighboring areas visit to enjoy the white sand.
The area is also abundant with marine life. But Sucalit said everything changed when illegal settlers started to build their houses along sitio Paradise and polluted the seawater.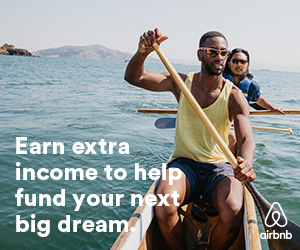 As a result, Sucalit said they shorten classes in order not to inconvenience their students.
Quinal said he didn't want their classes shortened because he's bored staying in home all day.
Children as old as Quinal were also seen swimming and playing with a sea snake locally known as "tangkig."
They said a lot of sea snakes are found during high tide and they know they can't eat it because it is poisonous.
Another student, 12-year-old Iara Mae Maquilan, was clad in her pink uniform when she rode on her father Erico's back.
Maquilan said the seawater at her house near Sto. Niño Cabahug chapel rose up to knee level.
She said she was trying to catch her 12:30 p.m class at the Comprehensive National High School.
Barbecue vendor Meriam Magbanua, a 32-year-old native of Mindanao whose family relocated to sitio Paradise when she was 12 years old, said the seawater level is at its highest this month.
"Sa una apil ko sa mga mangaligo dinhi pero karon dili naman kay hugaw na kayo (before I used to wade in the seawater but not now because it is quite dirty)," she added.
Sucalit said they will conduct make up classes for Grade 6, Grade 4, Grade 5, Grade 1 and Grade 3 that were held at the back portion of the school.
The seawater only reached the school grounds despite the fence and riprap.
If there is a heavy downpour, Sucalit said it usually subsides immediately unlike during high tide.
"Hangtod karon akoa pang pagadamgohan jud to nako ang lugar sauna dinhi (Until now I still dream of what this place used to be," Sucalit said.
Subscribe to INQUIRER PLUS to get access to The Philippine Daily Inquirer & other 70+ titles, share up to 5 gadgets, listen to the news, download as early as 4am & share articles on social media. Call 896 6000.