Why frats survive despite hazing ban
Timothy (not his real name), 21, was all by himself when he went to Cebu City to study civil engineering from his home in Carcar City, 41 kilometers away, in southern Cebu.
He found refuge in a fraternity. "If somebody beats me up outside the school, at least I have friends to run to," he said.
A scar on the right wrist left by a heated peso coin indicates his membership with Alpha Kappa Rho (Akrho). What's left of the burn mark capped 150 blows inflicted by "brods" wielding a wooden paddle during hazing rites.
The antihazing law, or Republic Act No. 8049, prohibits any form of physical violence on neophytes. It carries stiff penalties on hazing participants, ranging from four to 40 years' imprisonment, depending on the seriousness of the injury.
In case of death, rape, sodomy or mutilation, life imprisonment is imposed.
Since the law was signed in 1995, only two cases have been filed in the Cebu City Regional Trial Court in 2010. One was provisionally dismissed after the complainants stopped appearing in court; the other was also dismissed but records were not open to the media because it involved a minor.
Lack of witnesses and the refusal of victims to file charges  hamper efforts of law enforcers to go after violators of the antihazing law. Take, for example, the arrest of two men on June 9 in Barangay Pardo in Cebu City.
Police authorities were alerted by a concerned citizen who heard men screaming in pain and struggling inside the house of Akrho chapter president Stephen Ocampo. The responding lawmen found two men with swelling buttocks and thighs, and a 30-inch wooden paddle bearing the fraternity logo.
Ocampo and Rommel Ybañez, 22, were taken to police custody but were subsequently released after the victims declined to file charges.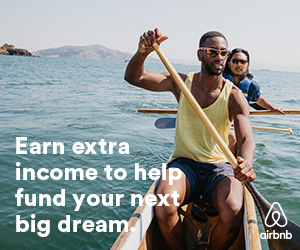 Troa Canturias, a former Akrho leader in Cebu, said most young people join fraternity and sorority groups for two reasons—peer pressure and to have a sense of belonging, especially when they do not get parental attention.
Some, he said, joined "because their friends are already members." Through the fraternity, they could build a network of friends, not just in Cebu but in other parts of the country as well, he added.
While people tend to associate fraternities with street violence, not all are that bad, said Canturias, who is now 27 and a travel agent.
"Our bylaws say it plainly: Our group is intended to promote love, unity, brotherhood, courage," he said.
Akrho members raised funds for feeding programs and other civic activities, as well as to help "brods" during emergency situations, such as hospitalization or death in the family.
Canturias was 17 when he joined the fraternity in 2003. During the "service period," he followed whatever was demanded of him by a member, even humiliating himself in public.
He also underwent the painful initiation rites at a secret place. All neophytes were blindfolded and had to endure 150 blows from a wooden paddle.
"I didn't know how many people hit me. … I passed out," Canturias recounted.
Those who couldn't stand the pain could quit or ask for another paddling session.
After being given enough time to heal their bruises, the neophytes went through the "ritual," or the final phase.
"You won't be a full-fledged Akrho if you don't have a burn mark. It (scar) is like your permanent ID," he said.
A peso coin, a 25-centavo coin or the bottom of a Pentel pen was heated, then wrapped with a cigarette foil and pressed on the wrist.
Canturias recalled hearing his skin "pop." The procedure was done thrice on the same area as he chanted "I will protect the name of Alpha Kappa Rho."
The burn took six months to heal.
Richard Buscayno, who was Akrho national president from 2008 to 2010, said the only disadvantage in joining the group was the trouble that might arise between rival groups.
In the case of Akrho, its rivalry with Tau Gamma Phi had resulted in several street fights that claimed some lives in the early 2000s. Tensions have somehow lessened after local and police officials initiated peace talks.
A Tau Gamma member is identified by a circular burn scar on the chest.
Efforts have been made to draw the attention of frat members away from violence and make them productive, according to
Cebu Vice Gov. Agnes Magpale. For one, the provincial government has started training members on disaster preparedness in Toledo City, west of Cebu City.
If the program is successful, Magpale said, it would be replicated in other towns and cities.
"I know fraternity members are just hungry for recognition. We're doing something to harness their talents and energy as young people," she said.
"I hope members … will become responsible citizens of the country. There is  so much ahead of our young people. I hope they will realize that they won't get anything from violence."
Subscribe to INQUIRER PLUS to get access to The Philippine Daily Inquirer & other 70+ titles, share up to 5 gadgets, listen to the news, download as early as 4am & share articles on social media. Call 896 6000.