EUREKA!
Gary Granada on social studies
Songwriter-musician Gary Granada finds his stint as a public school tutor "the most fulfilling time of his entire professional life." So he has come up with an innovative way to integrate the teaching of history, civics, literature and music in middle and high school, even college.
In the book "MAPA 1: Mga Awit na Magagamit sa Pagtalakay ng Panlipunang Aralin," Granada offers various ways of instruction. He has crafted personal essays on topics such as nationalism and globalization to intriguing subjects like women's rights and intellectual property.
He bolsters his views with songs in a compact disc, which includes the lyrics and chords of each song.
Granada candidly discusses ideas with University of the Philippines political scientist Eli Clemente. Best of all, unlike traditional teacher's manuals that include mind-numbing lesson plans, Granada raises provocative questions for discussion that encourage students to think critically and reason soundly.
"The real battleground for change is the classroom," Granada writes. "And … teachers lead the charge right at the front lines, where the staunchly loyal armies of subservience, superstition and learning by rote are ever eager to frustrate science and the better instincts of humans to resist subjugation."
Essays and ideas
With his deprecating wit underlined by love of country, Granada is the teacher we all would like to have. I cite three samples and have taken the liberty of classifying them as possible springboards for discussion based on students' developmental level.
On guitar chords, for middle school music class: "Chords are a combination of notes that are in harmony with each other and also in harmony alongside the melody, or tune if you like, of a song. How that happens, that I have yet to figure out. All I know is that if you murder the chords, it just might irritate someone enough to murder you. But if you get the chords right, no one will notice. Either way, it sucks."
On progress, for high school social science class: "It gives me hope to see good people, some friends of mine, doing their best to make things work in the matuwid na daan.  I wish them, and myself, and the whole nation they look after well. I often hear talk of good things. But I live in the outskirts and I see differently, or rather nothing different. Indeed, if the economy has improved, they probably mean the shiny hangout places of the yuppie middle class … [but] I don't see it having anything to do with fishers and farmers, or teachers and nurses, or street urchins.  Speaking of pagbabago, from where I see it, it looks like old is the new new."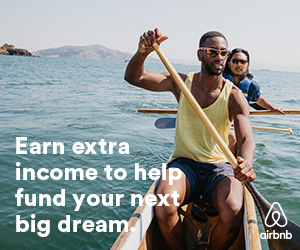 On intellectual property, for college political science, economics or philosophy class:  "Small communitarian gestures, that's all I can manage to afford … Sometimes, people ask why I allow my songs to be downloaded for free. Either I'm so rich or so stupid. Or nobody likes them enough to buy them.  I'm not so sure about that. I think a good few dozen people like my CDs … I happen to still believe that there has to be a better way of doing things, even within the dog-eat-dog world of liberal market economics. It's not even a novel idea. Karl Polanyi argued about it more than a century ago (slightly ahead of our friendly neighbor's Mao). Saint Paul expounded on the subject in his letter to the Church in Corinth … Must intellectual property be copyright-protected? I would say no, but we have no choice. Is private property absolute? I don't agree but then it's not up to me. So why are the MP3 files in
garygranada.com downloadable for free? They're not. We're simply charging you zero pesos."
Speaking of songs, here is Granada on capitalism in "Puhunan":  "Sa pamilihan ng lipunan sari-saring paninda/ May kani-kaniyang puhunan: pera, utak at ganda/ Ang ilan ay may pangalan, ang iba ay laway lang/ May nagbabanal-banalan at mga nanlilinlang."
On education in "Sana'y Di Ka Masanay":  "Minsan ako'y nasa isang pamantasan/ Mga mag-aaral ang nagkukuwentuhan/ Ang lalim ng paksang pinag-uusapan/ Kung paano bang mabilis yumaman."
Questions for discussion
What teachers may find most useful are the questions. Again, though Granada's ideas span grade school to college, I have grouped sample questions into different learning levels.
For middle school:
Sa iyong personal na karanasan, sino ang mas nasusunod sa tahanan, ang tatay o ang nanay? Sino ba ang mas mapagpasya, si kuya o si ate?
How do you know if an event or experience is the will of God or not?
Sinong pipiliin mo, ang isang "far out" o isang "down-to-earth" na tao?
For high school:
Balik-aralan ang kwento ng mag-asawang Gabriela Cariño at Diego Silang.  Ihambing sa mga karaniwang nababalitang celebrity couples.
Why does a 200-gram cell phone cost so much more than a small can of the same weight and metallic content? Why is a branded handbag a hundred times pricier than a generic one made of similar material?
Makaaasa ba ang mga mahihirap sa mga pinuno nilang mayayaman?
For college:
Compose a short script for a satirical play depicting how corruption, clout, business interest and political connections feed on each other.
What are some of the natural blessings and "perks" that come with the economics of sufficiency and simple living?  Compare the ecological integrity of the few remaining enclaves of indigenous communities with those that are in designated "industrial parks" across the country.
Cite and explain the similarities and differences between nationalism, ultra-nationalism and pseudo-nationalism. Give two examples of each.
For copies of "MAPA 1," e-mail Gary Granada at garygranada@gmail.com or garygranada@yahoo.com. Visit his site at www.garygranada.com.
E-mail the author at blessbook@yahoo.com.
Subscribe to INQUIRER PLUS to get access to The Philippine Daily Inquirer & other 70+ titles, share up to 5 gadgets, listen to the news, download as early as 4am & share articles on social media. Call 896 6000.