Cagayan's rugged road to political change
Corn farmer Ernesto Caccam, 46, welcomed the rain that poured on many parts of Cagayan on May 13, Election Day, even if this meant getting soaked while lining up for three hours to await his turn to vote at his designated precinct at Tuguegarao Northeast Central School.
"This is good because it will cool down hot heads, especially here in Tuguegarao City," he said, choosing to ignore two voters who squeezed themselves into the queue ahead of him.
While there was the usual chaos at the polling precincts that day—voters frantically searching for their names; long, unorganized queues; campaign flyers littering the surroundings—authorities still saw the recent elections in Cagayan as an improvement from past exercises.
Much of the improvement was marked on the aspect of peace and order, which led a team of foreign observers to describe the elections in Cagayan as "commendable" for being "generally peaceful and orderly."
The five-member foreign team arrived in Cagayan on May 11 for a three-day mission of monitoring the conduct of the local polls in the capital city and the towns of Aparri, Buguey, Gonzaga and Lal-lo, areas where the tense situation made Cagayan one of the provinces identified as "areas of concern" by the Philippine National Police.
'Abnormally quiet'
The scenario came as a surprise, too, even for police officials, with Senior Superintendent Gregorio Lim, Cagayan police director, at one point describing the situation as "abnormally quiet."
"If there is anything that we are most thankful for, it is the peaceful conduct of the elections. That in itself is a very big accomplishment, as far as we are concerned," said lawyer Catherine Allas, Cagayan elections supervisor.
Police officials gave credit to their early preparations, as well as the cooperation of candidates and their supporters.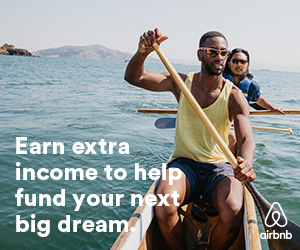 From May 12 to 14, only three cases of poll violence were recorded, all of them shooting incidents, with one resulting in the death of a campaign supporter in Tuao town, Lim said.
The second reported shooting incident involved the province's main political protagonists. Secretary Manuel Mamba, presidential liaison on political affairs and the titular head of the Liberal Party (LP) in Cagayan, accused Gov. Alvaro Antonio of shooting at his convoy with an AK-47 rifle on Election Day, a charge that the governor denied.
In their report, the observers said: "Also worth noting is that no political candidates in the province had been killed since the beginning of the campaign period in 2013."
They, however, noted the flaws that accompanied the conduct of the elections in the province.
"Despite the overall peacefulness of the Cagayan elections, it appears that a number of technical deficiencies and irregular happenings have also marked the province's voting process," the report said.
The team received reports of alleged vote-buying and harassment by some candidates, placement of illegal campaign posters, as well as technical glitches and procedural flaws during voting hours.
Still family
Analysts believed that the campaign against political dynasties in Cagayan suffered a setback in the May 13 polls, after most of the political families asserted their dominance in the recent local poll contests.
This, despite a campaign launched by the Archdiocese of Tuguegarao urging voters to get rid of members of political dynasties, through a pastoral letter issued by Archbishop Sergio Utleg in late April.
Two days before the elections, the Church intensified its campaign through a run and walk for a cause, getting help from Fr. Robert Reyes, known as the "running priest."
A day before the results of the elections were to be known, Reyes predicted that the Church campaign would have little impact on the poll outcome. This would later become apparent, as the results came out and winners were announced, showing that Cagayanos were just not ready to dump the dynasties.
Outgoing Rep. Jack Enrile of the first district may have lost his senatorial bid but he was the topnotcher among the senatorial candidates in Cagayan. He will be replaced in the 16th Congress by his wife, Sally, who won against her Liberal Party rival.
Antonio also beat LP candidate William Mamba, the secretary's brother, while the governor's son ran unopposed as mayor of Alcala town. Agbiag Timpuyog Ilocano, with the governor's brother, incumbent Rep. Patrick Antonio, as first nominee, topped the tally in Cagayan among party-list groups.
In the second district, the Vargas family had four members winning—Rep. Aline Vargas-Alfonso ran unopposed for reelection while her nephew, Melvin Vargas Jr., was reelected board member. The lawmaker's brother, Jesus Emmanuel, was reelected mayor of Abulug town while their sister, Precy, a former three-term mayor, won unopposed as vice mayor.
In Gattaran town, Mayor Ramon Nolasco will take a seat in the provincial board. He will be replaced by his son, Matthew, who, along with Ramon's nephew and Vice Mayor-elect Danilo Nolasco Jr., ran unopposed.
Lal-lo town has a father-and-son pair in Florante and Oliver Pascual as mayor and vice mayor while the mayor's wife, Maria Olivia, won a second term as board member.
Enrile town has the Turingan family, with son-and-father tandem Kim and Robert Turingan winning as mayor and vice mayor, respectively, while Robert's daughter, Karen Kaye, was elected board member.
Buguey town will have a brother pair as mayor and vice mayor: Lloyd and Leeve Antiporda; in Ballesteros town, Violeta Unite won as mayor while husband Vincent was elected vice mayor.
In Aparri, Mayor Ismael Tumaru will be replaced by his wife, Shalimar; in Sanchez Mira, Asela Sacramed will take the place of her husband, Napoleon, as mayor.
In Tuao, former Mayor Francisco Mamba Jr. is returning to his old post, replacing his brother, William.
Resigned
Board Member Jessie Usita, who ran and lost against a member of the Vargas clan for mayor of Abulug, conceded that voters were just not ready to reject the issue of dynasty in local politics.
"I believe many of our people are already resigned to having political dynasties, especially that campaigns have very little effect on the way they select their leaders," he said.
The campaign became even more difficult, he said, when members of political dynasties were perceived to be performing well.
The only gem of hope for Cagayanos sprang right at the heart of the province, in Tuguegarao City. Retired police director Jefferson Soriano beat Mayor Delfin Ting, the patriarch of the family that ruled the city for more than two decades.
But the Tings remain in power, as the children won in other races. Delfin's son, Rep. Randolph Ting, was reelected while his sister, Myla, won a seat in the city council. A third family member, Larry, holds a seat in the council as president of the city's Liga ng mga Barangay.
Lack of choices
The seeming failure of the campaign against political dynasties in Cagayan was also partly due to the lack of choices of candidates being fielded by opposing political groups, said political analyst and lawyer Egon Cayosa.
But for the most part, the results have also shown the Cagayanos' "latent desire for change," which observers found to be a positive sign.
"This is a signal that voters in Cagayan are now beginning to weigh the candidates and the campaign has become more issue-based. Newly elected leaders must watch their actions because the citizens will be watching them from day one," Cayosa said.
Subscribe to INQUIRER PLUS to get access to The Philippine Daily Inquirer & other 70+ titles, share up to 5 gadgets, listen to the news, download as early as 4am & share articles on social media. Call 896 6000.