First female general finds self in new battlefield
MANILA, Philippines – The first female general of the Armed Forces of the Philippines is up for a new challenge after choosing a different battlefield – politics.
Retired Brigadier General Ramona Go of the Philippine Army was proclaimed mayor-elect of San Enrique town in Iloilo on Thursday after Monday's midterm elections.
"I feel happy about it because I saw the pulse of the people. They know that my victory means our growth and progress," she told INQUIRER.net on Saturday.
Go retired in September, or six months ahead of her compulsory retirement from her 33 years in service to run for public office. She was then the Assistant to the Deputy Chief of Staff for Personnel (AJ1) when she left the military service.
She joined the ruling Liberal Party and ran up against Nikko Fernandez of United Nationalist Alliance, brother of incumbent mayor Mediatrix Fernandez.
"I feel kasi that my town needs me," she added. With respect to her predecessors, she said there was little development in the past years and wanted to do her part. "I know my expertise, network and training as [a military officer] would help my kababayans [countrymen]."
The town of San Enrique has a population of 35,000. It had a voting turnout of about 16,000 out of 19,000 voters in the recent elections. Go garnered 8,789 votes, while her opponent had 6,908 votes as per Commission on Elections.
Go served the military with distinction. She was the first female military pilot of the AFP after finishing her flying course in 1986.
She was also the first female line officer, and was also the first female Adjutant General. The AFP has had female generals but they were from the technical service, serving as nurses.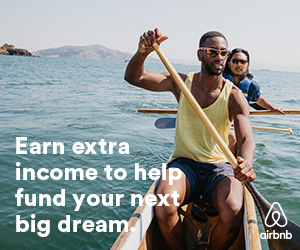 She also holds the distinction of being the AFP's first woman battalion commander when she headed the Army Aviation Battalion (Bagwis) in 2003.
In an earlier interview, Go said she wanted to improve her town as her great, great grandparents segregated the town of San Enrique from the town Passi which it was once a part of.
The 56-year-old mayor-elect of San Enrique has many plans for her town and promised to put it on the map. "Our town isn't known, it's like a village," she said. She added she would make San Enrique "conducive" for business, and aim for commerce investments to her town.
Asked if she would seek for higher office in the future, Go said she would do her best as a mayor first.
"I am not sure [if I would run for higher office next elections.] At the moment, these people who voted for me have high expectations. I will first deliver the expectations," she said.
Subscribe to INQUIRER PLUS to get access to The Philippine Daily Inquirer & other 70+ titles, share up to 5 gadgets, listen to the news, download as early as 4am & share articles on social media. Call 896 6000.