Bishops eye plan of action against vote buying, PCOS flaws in future polls
MANILA, Philippines — Several Catholic bishops said on Wednesday they were saddened that vote-buying worsened during the May 13 elections, an indication that the Catholic Church should boost its efforts to educate voters amid a nation facing values crisis.
Over Church-run Radio Veritas, Basilan Bishop Martin Jumoad attributed poverty and hunger as among the factors that drove many voters to accept money from candidates. He said this reality and a country facing "values crisis" should challenge the Church to deepen voters' education.
"Vote-buying was really widespread, practically in all the towns. This is a sad development. The way I look at it, it has become worse," said Pangasinan Bishop Mario Peralta.
Also over Radio Veritas, Sorsogon Bishop Arturo Bastes lamented that despite efforts to educate voters to vote wisely and morally, money politics still reigned in last Monday's balloting.
"Voters still lack political maturity…personal interests and benefits decided the votes," the prelate added.
Fr. Dave Procalla, a coordinator of the Parish Pastoral Council for Responsible for Responsible Voting in the Autonomous Region in Muslim Mindanao, also observed that vote-buying became more rampant during this year's elections than in the past because big amounts of cash were given away per family.
In North Cotabato, families were given P5,000 to P20,000 in exchange for their votes, said Procalla.
A few days before the balloting, the Commission on Elections issued a money ban in an attempt to curb the prevalence of the vote-buying a few days and during Election Day. But the move drew flak from various stakeholders. President Aquino even rejected the strategy, saying it was bad for the economy.
Cagayan de Oro Archbishop Antonio Ledesma blamed Comelec for the prevalence of vote-buying despite the agency's effort to impose a money ban.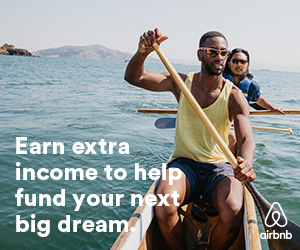 Ledesma also criticized the Comelec for failing to clean the voters' list, noting that while the names of the deceased were still in the list, many registered voters failed to cast their ballot because they couldn't find theirs.
Manila Auxiliary Bishop Broderick Pabillo said aside from vote-buying and missing names in the voters list, the election body still failed to address problems in the automated elections particularly the defects in the precinct count optical scan machines.
Pabillo, head of the Church hierarchy's National Secretariat for Social Action, said his office has been preparing a report on the glitches that were monitored during the elections, which would be the basis for Church action later.
Pabillo has opposed the use of the PCOS machines for the second automated elections after many of the Smartmatic-provided units malfunctioned during the 2010 balloting.
Subscribe to INQUIRER PLUS to get access to The Philippine Daily Inquirer & other 70+ titles, share up to 5 gadgets, listen to the news, download as early as 4am & share articles on social media. Call 896 6000.