NPA making a killing selling permits—military
MANILA, Philippines—Communist rebels are raking in millions of pesos extorting money from candidates in next month's elections and will likely use their loot to buy guns, a senior military officer said Sunday.
Maj. Gen. Jose Mabanta Jr., commander of the Army's 3rd Infantry Division based in Capiz province, warned politicians that paying the so-called "permit to campaign" fee to the New People's Army (NPA) was tantamount to funding the armed rebellion, which is a criminal offense.
According to Mabanta, a candidate reportedly pays between P50,000 and P5 million to buy protection from NPA harassment during the campaign, particularly in areas where the rebels operate.
"My estimate is that half of all political contenders are paying up, half of them in my area. That is also true in other areas," he told reporters.
Some 18,000 positions are up for grabs in the May 13 elections, among them for town and city mayor, provincial governor and members of Congress.
"With the amounts involved, they (NPA) will be buying arms and ammunition and these may be fired and used against them (politicians)," Mabanta said.
"This (election season) is when the NPAs really make a killing out of their extortion," he added.
The money raised could dwarf the amounts regularly extorted by the guerrillas from mining, logging and other businesses based in the rural areas where the estimated 4,000-member guerrilla force operates, he said.
Mabanta warned politicians that paying for "permits to campaign" was against the law.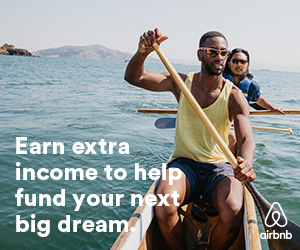 He said in an e-mailed statement that the military had "data to support (allegations) that a handful (of) political contenders is extending financial assistance and (are) giving in to the demands of the CPP-NPA extortionists."
Legal repercussions
He warned: "We will not allow this and we will (ensure) that their decision to give in will have legal repercussions… We will be pressing criminal charges against those candidates who insist and we will make sure that they will be pinned down."
Mabanta, however, did not name the politicians or give the positions they were running for.
By paying the NPA campaign fees, the Army officer said politicians were "just helping the rebels to regroup and further conduct (terrorist) activities that victimize innocent people."
The NPA has been waging a 44-year-old armed Maoist campaign that has claimed at least 30,000 lives, according to a government estimate. Several rounds of peace talks since the late 1980s have gotten nowhere.
Mabanta also reminded politicians that securing campaign permits from the insurgents was "not a guarantee" the NPA would not harrass them.
Inconsistent command
"(Some) politicians who (gave) in to (the) extortion demands of the CPP-NPA (are) continuously being harassed. This is because of (the factions in the) organization. They lack leaders and have an inconsistent chain of command," he said.
On April 20, NPA rebels opened fire on the convoy of Gingoog City Mayor Ruthie Guingona, wife of former Vice President Teofisto Guingona Jr. and mother of Sen. TG Guingona, shortly after she and her group attended a village fiesta in the outskirts of the city.
Mayor Guingona, who sustained bullet wounds in her arms and legs, narrowly escaped death, but two of her security aides were killed and two others were wounded.
The National Democratic Front of the Philippines, the CPP's political arm, owned up to the attack but said that the NPA had merely tried to speak with the mayor and did not plan an ambush as the military had claimed.
On Friday night, Army personnel arrested 11 supposed NPA rebels who were purportedly going around Doña Remedios Trinidad town in Bulacan province collecting campaign fees from local candidates. Marlon Ramos, AFP
Originally posted: 5:01 pm | Sunday, April 28th, 2013
Subscribe to INQUIRER PLUS to get access to The Philippine Daily Inquirer & other 70+ titles, share up to 5 gadgets, listen to the news, download as early as 4am & share articles on social media. Call 896 6000.