How Cebu entrepreneur set up coffee shop business
HIS love for travel and coffee prompted a Cebu entrepreneur to set up his own coffee shop outlet in 1996.
Steve Benitez has since grown Bo's Coffee Club into a coffee shop chain with at least 50 coffee shops across the country today.
In putting up a business, he said the biggest challenge for entrepreneurs would be the people to man
the business.
"Looking for the best and right talents is one of the hardest parts in the business," said Benitez, who shared his experiences to businessmen at a breakout session in last week's 27th Confederation of Asia – Pacific Chambers of Commerce and Industry (CACCI) at Radisson Blu Hotel.
If you have 20 to 50 stores, then looking for the best people to come up with a system for the business would be the hardest part, he said.
For him, system is really important especially because it is the engine of growth for his business.
"One of the lessons I've learned was to really put the system back before expanding. That's where growth comes from. If the system is great, growth is really great," he said.
He toyed with the idea of putting up a coffee shop in the early 1990s when he was still studying law with coffee as his ultimate friend to wake him up studying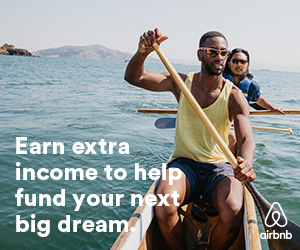 until 3 a.m.
STUDY
So everytime he traveled starting in 1994, he would always look for coffee shops to experience and study the coffee shop culture in the US and Europe.
Two years later, he started Bo's coffee at Ayala Center with a small area of six square meters and six tables and chairs.
The business did not grow big immediately. For the first three months, he said the business had a negative feedback since coffee at that time was something one can get at home for free.
"Actually for the first three months, I was just giving coffee away to really introduce it in the market because when I introduced the specialty coffee in Cebu, people were not receptive to it," he said.
Benitez's advice
Benitez often told those start-up entrepreneurs to pursue their passion because of his passion for coffee he had come up with Bo's coffee.
"If Bo's coffee was purely a business to me, within six months, I would have closed shop. We were running negative for the first three months, and in the fifth month, it was like a break even. If it was purely a business, I would have shut it down," he said.
"But if it's your passion, you will not give up," he added.
After the eighth month, the business went positive and he put up another coffee cart at SM Cebu.
He said his best practice in running the business was in putting back his profit to the business.
He cited two things that made his coffee shop different then.
He used Philippine coffee, which can be found in the country and the shop employed and trained Filipino talents in terms of being baristas.
"We really invest a lot in training our baristas to be of world class level," he said.
Today he said he's so happy and proud to see a lot of Filipino baristas at coffee shops in Singapore, especially that some of them came from his coffee shop.
Bo said aside from giving work for Filipinos, the business also benefited Philippine coffee farmers.
"Hiring the best people is the key to any strategy. Finding the right people, I'm sure I see Bo's grow to 100 stores in the next five years," he said.
Subscribe to INQUIRER PLUS to get access to The Philippine Daily Inquirer & other 70+ titles, share up to 5 gadgets, listen to the news, download as early as 4am & share articles on social media. Call 896 6000.