'Tuba' gatherer is proud papa of PMA top gun
HAGONOY, Davao del Sur—Antonio Lanaja has a lot to thank God for his answered prayers.
The 46-year-old tuba (coconut wine) gatherer in this farming town outside the provincial capital of Digos remembers that he had to sell some of his farm animals so he could send his son Jestony to Quezon City to take his entrance examination to the Philippine Military Academy (PMA).
On Monday, Lanaja was beaming with pride as he talked to the Inquirer about how he had struggled to send the eldest of his three children to school, who will graduate at the top of his class at the military academy in Baguio City on Sunday.
Jestony Lanaja graduated valedictorian at Sacub Elementary School in 2003. He was a consistent honor student at Digos City National High School, where he graduated in 2007.
But because of poverty, the family was unable to send Jestony to college. Instead, after high school, the boy took a short electrical course at Carmelo de los Cientos Vocational School in Padada town, where he finished at the top of his class a year later.
Lanaja said his daughter Angeline, 19, had to stop studying after high school. The youngest, John Patrick, 18, is a special child who helps him gather tuba.
Living in a small, two-bedroom house of bamboo and coco lumber in the village of Sacub, the Lanajas survived on Antonio's earnings as a tuba gatherer and revenue from the small sari-sari store that his wife, Erlinda, operates. He also raised a cow, some pigs and goats.
Lanaja gathers tuba from 17 coconut trees on land owned by a relative of his wife, who gets P45 as monthly rental for each tree. He gathers at least 10 gallons of coconut wine every day. Each gallon is sold at P30.
In 2010 and 2011, Lanaja suffered mild strokes, making life more difficult for the family. Still, he was thankful that he is able to see his son fulfill his dreams.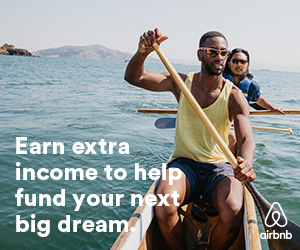 "I cannot describe how I am feeling right now. My heart is full of happiness. I am so thankful to the Lord for hearing our prayers," he said.
He said the family will travel to Baguio on March 14 to witness Jestony's graduation from the PMA.
'God will do the rest'
Leode John Tulang, the sixth placer in this year's batch of PMA graduates, who comes from Prosperidad in Agusan del Sur, has this to say to those reaching for the pie in the sky: "You have to find a way to pursue your dreams and God will do the rest."
"I cannot vividly recall it but my parents told me I used to crawl under our house when I was just 2 years old, like I was on military training," Tulang, a son of a retired Army soldier, told the Inquirer by phone.
Tulang was class valedictorian in elementary and high school in his hometown. Before joining the PMA, he took up math at Philippine Normal University-Agusan, where he became active in his basic Reserve Officers' Training Course.
"My studies in PNU, where I focused on math, served as my foundation and helped me a lot to excel well in the PMA, where mathematics and sciences were major academic subjects," Tulang said.—With a report from Chris V. Panganiban, Inquirer Mindanao
Subscribe to INQUIRER PLUS to get access to The Philippine Daily Inquirer & other 70+ titles, share up to 5 gadgets, listen to the news, download as early as 4am & share articles on social media. Call 896 6000.