Diocese ordered to remove 'Team Patay' list
BACOLOD CITY—The Commission on Elections (Comelec) has ordered the Diocese of Bacolod to remove the tarpaulin hanging at San Sebastian Cathedral, which identifies the senatorial candidates whom the faithful should support and reject for their stance on the reproductive health (RH) law.
Mavil Majarucon-Sia, Bacolod election officer, said the tarpaulin, which was 6 feet by 10 feet, violated the election law that limits the size of campaign posters.
The allowable size is only 2 feet by 3 feet, she added.
He said he has sent a notice to Bacolod Bishop Vicente Navarra to remove the tarpaulin by today (Monday) or the Comelec would take it down.
"The bishop told us he would comply," she said.
But Fr. Felix Pasquin, rector of San Sebastian Cathedral, said Sunday Navarra had the matter studied by their lawyer and they were seeking a definitive opinion from the Comelec legal department on the matter.
"The tarpaulin is on private property and is an expression of their moral stand against the RH law. It should not be classified as campaign material," he said.
Pasquin said the "Team Patay"/"Team Buhay" tarpaulin on the right side of the church's facade is an answer to the tarpaulin they earlier put up on the left side calling for the junking of the RH law that bares a quotation from Acts 5:29 that says, "We must obey God rather than men."
The Diocese of Bacolod identified seven senatorial candidates whom they tagged as members of "Team Patay" and asked the faithful not to support them for voting in favor of the RH law.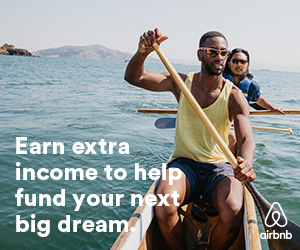 They were Juan Edgardo Angara, Francis Escudero, Loren Legarda, Alan Peter Cayetano, Risa Hontiveros, Teddy Casiño and Jack Enrile.
Partylist groups Gabriela, Bayan Muna, Akbayan and Anak Pawis are also on the "Team Patay" list.
The six senatorial candidates that the Diocese of Bacolod identified as prolife, or as members of "Team Buhay" for voting against the RH law, are Joseph Victor Ejercito-Estrada, Antonio Trillanes, Gregorio Honasan, Mitos Magsaysay, Koko Pimentel and Cynthia Villar.
Subscribe to INQUIRER PLUS to get access to The Philippine Daily Inquirer & other 70+ titles, share up to 5 gadgets, listen to the news, download as early as 4am & share articles on social media. Call 896 6000.