Is Quirino's drive on illegal logging worth dying for?
MADDELA, Quirino—Residents in the farming village of Villa Sur in Maddela, Quirino, were shocked when news broke out at daybreak on New Year's Day that gunshots they heard an hour past midnight killed Alfredo Almueda, the highest-ranking officer of the Department of Environment and Natural Resources (DENR) in Maddela and nearby Nagtipunan town.
Police accounts said the attack happened as Almueda and two forest rangers were manning a checkpoint just before the bridge bordering San Pedro village, known in Quirino as an illegal logging transshipment point. They supposedly got a tip earlier that a shipment of hot lumber was to be sneaked out that night.
Almueda's murder has become a rallying point for the DENR to draw public attention and cooperation in its illegal logging campaign.
The DENR director in Cagayan Valley, Benjamin Tumaliuan, said the killing should serve as a wake-up call for Quirino officials and residents to stop all illegal activities that lead to the destruction of the environment.
"Shall we continue to remain as passive onlookers? Do we still wait for another life to be sacrificed before we stop all these illegal activities?" he asked in his eulogy at Almueda's funeral.
Almueda was the 26th officer killed in the line of duty in the government's drive against illegal logging, Tumaliuan said.
In interviews with the Inquirer, residents in Maddela, however, were doubting the government's sincerity in its illegal logging drive in Quirino, often known as the country's "forest province."
Other residents and officials claimed that illegal cutting of trees from the forests—declared protected landscape—has been going unabated because of the alleged conspiracy among members of government agencies, allegedly with the blessings of local politicians.
Chosen few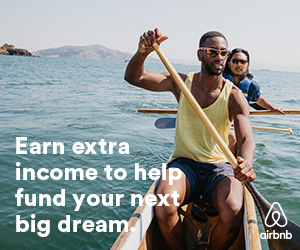 "The trade is only limited to a chosen few, who are either close to some local politicians, or are under the protection of those in the law enforcement; provided, of course, that they are able to pay the 'tongpats' (bribe) religiously," said a source, who asked not to be named due the sensitivity of the issue.
The source said the spot where Almueda was killed—a newly set up DENR checkpoint near the Nagtipunan River and a quarry stockpile area—is a crucial location in the illicit trade.
Before the checkpoint was installed, illegally cut flitches from the forests of Nagtipunan and Maddela were brought down to the Casecnan River and transported downstream. In that area in Villa Sur, these flitches are fished out of the water and hauled to the nearby quarry area where they will be loaded onto trucks, covered with gravel to hide the shipment, the source said.
The shipments of lumber are either sold to local traders or are smuggled out of Quirino with the alleged "timbre" (prior notice) to checkpoints along the way.
Business as usual
It is only when one segment of the whole conspiracy fails to get its share of the loot that the public hears of apprehensions and confiscation of illegally cut lumber, or of charges being filed before the prosecutor's office, the source said.
But after the problem has been settled, the confiscated lumber will either be turned over to the DENR or charges, if these have been filed, will be dropped.
"It would then be business as usual," the source said. "If [the Almueda killing] was really job-related, something went wrong; we can say that someone did not get his share."
Quoting intelligence data, the source named a number of personalities who are at the core of illegal logging activities in Quirino, including a close aide of a top provincial official and a DENR employee serving as "bagman."
At least five traders from Diffun, Aglipay and Maddela towns, and Cordon town in Isabela, including a police officer, are considered the "big fish" in the illicit trade, the source said.
Nagtipunan Mayor Nieverose Meneses said no large-scale logging activities were being undertaken in her town, though she admitted that "very small" tree-cutting activities were being allowed by the DENR "for humanitarian reasons."
"This is only to provide a means of livelihood for some of our people, or those who need the wood for other needs, such as putting up a house," she said.
Six of 8 cases dismissed
Based on records released by the Department of Justice (DOJ) in Quirino, only eight cases of illegal logging have been filed since 2007. Six of the cases have been dismissed, while the DOJ has recommended the filing of criminal charges against suspects in two cases. No case was filed in 2008 and 2010.
In a memorandum to Justice Secretary Leila de Lima on Jan. 4, lawyer German de los Santos, the provincial prosecutor, questioned the low number of illegal logging cases that the DENR has filed since 2007.
"Statistically speaking, this is very odd, especially so that Quirino is rich, if not the richest province, in terms of natural resources," he said, debunking DENR officials' allegations that the DOJ has been sabotaging the campaign against illegal loggers.
He said the DOJ in Quirino was not remiss in its duty in prosecuting illegal loggers. "Personally, if there is an office that needs investigation it's the DENR," he said, citing reports of numerous interceptions of illegally cut wood but for which no charges were filed by apprehending officers.
DENR and police officials, however, also denied allegations that they or their personnel were involved in illegal logging operations.
Celso Aresta, Quirino environment officer, said few charges had been filed because in many of the apprehensions, the suspects had escaped. "We also need to screen [and determine the legality] of the shipments before we file charges," he said.
Supt. Domingo Lucas, provincial police director, said: "The people who are making these allegations should come out with their evidence and we will file the necessary charges against those involved."
Subscribe to INQUIRER PLUS to get access to The Philippine Daily Inquirer & other 70+ titles, share up to 5 gadgets, listen to the news, download as early as 4am & share articles on social media. Call 896 6000.