New party to launch Cha-cha drive nationwide
Time to Cha-cha.
A new political party has set a nationwide road show to campaign for Charter change (Cha-cha) through a constitutional convention during the second half of 2013.
Cagayan de Oro Rep. Rufus Rodriguez, president of the Centrist Democratic Party (CDP), said Wednesday the period immediately after the midterm elections would be the "perfect time" to amend the 1987 Constitution.
But Rodriguez acknowledged that the initiative would go nowhere without the support of President Aquino. The President had earlier shot down calls for Charter change, but was said to be willing to listen to both Senate President Juan Ponce Enrile and Speaker Feliciano Belmonte, who were pushing for amendments then.
"We will convince the President that now is the time to amend the Constitution," Rodriguez said, citing the President's high trust and approval ratings and the relatively good performance of the economy. "We call on all political parties to have a grand coalition for Charter change."
Rodriguez's party, which claims a membership of some 2,000 "dues-paying" individuals, is set to go around the country next month to campaign for Charter change, particularly the establishment of federalism.
He said Cha-cha would likewise be in the campaign platform of the party's 120 candidates running for local positions in May. But he did not commit the three senatorial candidates endorsed by the CDP—Senators Aquilino "Koko" Pimentel III and Francis Escudero, and Paolo Benigno Aquino IV, cousin of President Aquino.
The Cha-cha road show would initially cover provinces like Pangasinan, Tarlac, Eastern Samar, Agusan del Norte, Zamboanga Sibugay, Misamis Oriental, Surigao del Norte.
A House resolution earlier filed by Rodriguez proposed at least seven amendments to the Constitution. Cavite Rep. Elpidio Barzaga has a separate bill calling for a constitutional convention.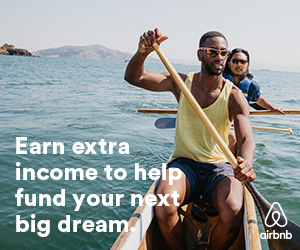 Included in the Rodriguez resolution were proposals to "shift from the unitary system of government to a federal system; return to a two-party system under a presidential form of government; and the election of senators by federal region or state."
Rodriguez also wants to amend the terms of the President and Vice President to four years with the opportunity for one re-election. "Regional or state senators," House members, governors, mayors and other elected local officials would also be given four-year terms "without term limit."
The House resolution also seeks to lift "all nationality requirements in the exploration and utilization of all natural resources, all areas of investments, all public utilities, all educational institutions, all fields of mass media and advertising."
But there is a condition that "ownership of land remains exclusively to Filipinos."
Subscribe to INQUIRER PLUS to get access to The Philippine Daily Inquirer & other 70+ titles, share up to 5 gadgets, listen to the news, download as early as 4am & share articles on social media. Call 896 6000.