Congress asked to defer 'sin taxes' pending WTO dispute
Rival makers of alcoholic drinks—San Miguel Corp., Tanduay Distillers Inc., Emperador Distillers Inc., and Disteleria Limtuaco—are asking Congress to defer its plan to tackle changes in the "sin taxes" while the Philippines settle its dispute with the World Trade Organization (WTO) on alleged discriminatory taxes against foreign wines and spirits makers.
In separate letters to Speaker Feliciano Belmonte Jr. and ways and means committee chairman Hermilando Mandanas, these companies belonging to the Distilled Spirits Association of the Philippines (DSAP) warned that the Philippines' appeal to the WTO could be in jeopardy if Congress continued with its deliberations and hearings on the excise tax system.
The letters were signed by Ramon Ang of San Miguel Corporation; Lucio Tan of Tanduay Distillers, Inc.; Andrew Tan of Emperador Distillers, Inc.; and Olivia Limpe-Aw of Destileria Limtuaco, all of whom belong to the DSAP.
In his statement for the opening of the second regular session of the 15th Congress, Belmonte said that Congress would prioritize the restructuring of the "sin taxes" that have been pegged at rates based on prices 15 years ago.
"The prevailing multi-tax rate classification of cigarette and alcohol products and the pegging of sin taxes to 1996 price levels have convoluted the tax system and shrunk the tax base, dampening the government's revenue efforts and essentially depriving the public of resources which could have been used to fund the most basic of services," said Belmonte.
The restructuring is expected to affect Section 141(a) and/or (b) of the National Internal Revenue Code relating to excise taxes on distilled spirits.
A WTO legal panel has earlier ruled that Philippine taxes on wines and spirits from the European Union and United States were discriminatory and prevent them from entering the P50 billion a year market.
The government is hard-pressed to seek a reversal because the ruling would open a floodgate of imports that could wipe out local distillers that directly employ half a million people and indirectly about five million and provide livelihood opportunities to junk shop owners and sari-sari stores. The DSAP argued that the WTO failed to consider the points raised by the Philippine panel.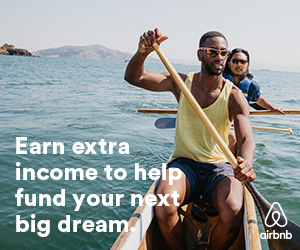 Subscribe to INQUIRER PLUS to get access to The Philippine Daily Inquirer & other 70+ titles, share up to 5 gadgets, listen to the news, download as early as 4am & share articles on social media. Call 896 6000.