Chavit Singson drops out of Ilocos Sur race
VIGAN CITY—In a dramatic and unexpected twist to the province's  gubernatorial race for 2013, longtime Ilocos Sur kingpin, Gov. Chavit Singson, announced on Friday he was not seeking reelection and was fielding his son, Rep. Ryan Luis Singson, instead.
The older Singson was supposed to face his former friend and ally, Tagudin Mayor Roque Verzosa Jr., who is this province's Liberal Party standard-bearer.
But Verzosa, who was once Singson's aide, said he still believed the governor would run for reelection. "There is still substitution," Verzosa said.
In another surprise decision, the governor's son, former Rep. Ronald Singson, who was convicted in Hong Kong for drug possession in February 2011, filed his certificate of candidacy (COC) for the post as first district representative to be vacated by his brother Ryan.
Ronald was caught at the Hong Kong airport with cocaine and was slapped with an 18-month jail sentence by the Wan Chai District Court there.
He was released from prison on Jan. 4 this year. He was replaced by Ryan, who won in a special election for the post he vacated.
Earlier, another governor's son, Randolf, filed his candidacy for the post to be vacated by Ryan. Randolf is a former Vigan City councilor. Addressing reporters, Gov. Singson said: "It was a last-minute but consensual decision by our party leaders." He leads the local party Bileg.
The governor said he would focus on the family business and "develop the investment programs and industrialization of Ilocos Sur."
Both Ryan and Randolf admitted they were surprised at the turn of events. Ryan said he was supposed to seek reelection but was accepting the party decision. "It (running for governor) may be a surprise but I accept the responsibility to lead the group," he said.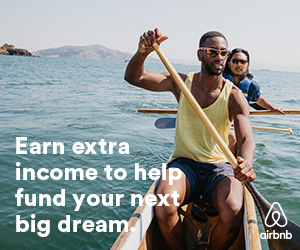 Randolf said he was also surprised although he admitted being briefed about the changes in the Bileg lineup before he filed his COC.
He said the final lineup was announced at a Friday luncheon led by his father and former Deputy House Speaker Eric Singson, who is running to reclaim his old position as second district representative now held by his son, Eric "Owen" Singson Jr.
The luncheon meeting at the Singson's Baluarte residence here was also attended by municipal mayors and other top local leaders.
Subscribe to INQUIRER PLUS to get access to The Philippine Daily Inquirer & other 70+ titles, share up to 5 gadgets, listen to the news, download as early as 4am & share articles on social media. Call 896 6000.