INQUIRER SOUTHERN LUZON
Mindoro execs want island back to its jurisdiction
CALAPAN CITY—Liwagao, an island southeast of Bulalacao town south of Oriental Mindoro, has a long stretch of white sand beach and therefore seen as a potential tourist crowd drawer.
It is also called Libago Island and is a sitio of Barangay Maasin of the southernmost town of Bulalacao under Presidential Decree No. 1801. The decree, signed by then president Ferdinand Marcos on Nov. 10, 1978, declared certain islands, coves and peninsulas in the Philippines as tourism zones and marine preserves under the administration and control of the Philippine Tourism Authority.
Among the islands listed in PD 1978 is "Libago Island" under the province of Oriental Mindoro. This decree is now being used by Oriental Mindoro to get back the island from Antique province.
The provincial government has filed a petition with the Regional Trial Court in Roxas town that laid claim to Liwagao, a 114-hectare island that is under the jurisdiction of Antique's Caluya town.
In a 22-page document submitted to the Regional Trial Court Branch 43 in Roxas town on Sept. 12, Oriental Mindoro Provincial Legal Officer Kristine Grace Suarez, Vice Gov. Humerlito Dolor and the provincial board asserted that Liwagao should be part of Bulalacao.
Dolor's group had been asking for a dialogue with the Antique provincial board but in a resolution on May 25, the latter said "it is not amenable to any form of settlement on the alleged dispute involving the Island of Liwagao."
Liwagao, about 30 minutes by boat from Bulalacao, is believed to have a high potential for tourism investments.
Suarez added that several Liwagao residents, in their affidavits, also told Oriental Mindoro Gov. Alfonso Umali Jr. that they wanted to be part of Bulalacao as they regularly transact business with the town which also provides them certain medical benefits.
Suarez cited an affidavit submitted on Aug. 17 by Roger Manongol, 60, who said his family has been living on a 10-ha  land they own in Liwagao.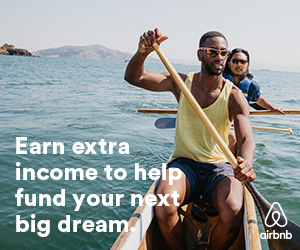 Manongol said that his family has been paying real property taxes to Bulalacao for this piece of property prior to 1970 and up to the present.
He said his five children completed their studies at the Bulalacao National High School which could be reached within around 30 minutes by boat from their island, compared to around two hours to reach a school in Caluya.
The Oriental Mindoro officials also submitted an affidavit signed last August by Oscar Lim, former mayor of Caluya, who disclosed that between 1978 and 1979, he had a "verbal agreement" with his friend Dolores Bago, former mayor of Bulalacao, if he could "temporarily borrow" Liwagao from Bulalacao town with a promise to "return" it at the end of his term.
Lim, in his statement, reasoned out he wanted to have "jurisdiction" over Liwagao because fugitives from Caluya were hiding in Liwagao to escape sanctions from authorities in Caluya.
At the end of his term of office, Lim said he fulfilled his promise to return Liwagao to a brother of Bago, Guillermo Salas, who became mayor of Bulalacao.
There were no written documents about the alleged borrowing but Lim said he would testify in court about the agreement. Bago also submitted an affidavit in August that supported Lim's claims.
In a press statement released by the Provincial Information Office, Dolor said their proposed provincial development and physical framework plan has included Bulalacao, along with Puerto Galera, San Teodoro, Baco and Mansalay towns to be designated as tourism sites of Oriental Mindoro.
Dolor said the Tourism Infrastructure Enterprise Zone Authority has  also certified that Liwagao belongs to Oriental Mindoro.
Meanwhile, the Provincial Board of Antique said in its resolution No. 142-2012  that Liwagao is "within the territorial jurisdiction of the Province of Antique" as attested to an original certificate of title 42891 issued by the Register of Deeds to Joaquin Lim which identified the disputed island as part of Barangay Sibolo in Caluya, Antique.
The resolution also cited Commission on Election records which contained names of residents from Liwagao who were registered voters of Barangay Sibolo and the names of elected village officers of Sibolo who were residents of Liwagao.
"A map from the National Mapping and Resource Information Authority showed Sitio Liwagao to be geographically part of Antique," added the resolution.
Subscribe to INQUIRER PLUS to get access to The Philippine Daily Inquirer & other 70+ titles, share up to 5 gadgets, listen to the news, download as early as 4am & share articles on social media. Call 896 6000.