Biggest mall in Mindanao opens in Davao City
DAVAO CITY–Once drawing flak from environmental groups for cutting trees in Baguio City to put up a mall, SM Premiere said it expected to reap praises this time with the opening of its largest mall in Mindanao on Friday.
Debby Go, SM Premiere's assistant vice president for Mindanao, said its first SM premiere mall in Mindanao, which was built in Barangay Lanang here, is an "example of green architecture, complete with rain catchment facility and other power and water saving features."
SM Lanang, the country's fifth SM premiere mall, is the first of such establishment equipped with a 550-cubic meter rain catchment system.
Go said instead of being paved with concrete, the mall's open parking area also uses "grass pavers" to minimize run-off water during heavy rain.
She said the mall will also use potable water only for its food and kitchen needs and will use recycled water for the plants and other maintenance work.
On the business side, Go said SM Lanang was also designed to entice as many mall-goers with its modern and advance features, from an Imax theatre to international designer brands and the best in fine dining.
The 466-seat Imax theatre, the first of its kind in Mindanao, will provide moviegoers "the height of 3D experience," she said.
"With Imax, the experience is different," Noelle Martin, assistant theatre manager of SM Lanang, said.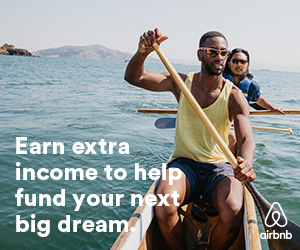 "You just don't watch the movie, you are in the movie," Martin added.
Therese Lapena, SM Lanang manager, said of the 273 tenants targeted by the mall, 180 or 70 per cent have already been awarded their spaces and were set to open shop within the year.
The four-level SM Lanang also features an SMX convention center.
Daphne Alojado, senior manager of SMX Davao, said at least six events were already scheduled to be held at the 7,800 SMX Davao, only the second of its kind in the Philippines, can accommodate 3,000 persons in a banquet setup.
It also features five function rooms, a car lift, two freight elevators and male and female restrooms, among others.
Subscribe to INQUIRER PLUS to get access to The Philippine Daily Inquirer & other 70+ titles, share up to 5 gadgets, listen to the news, download as early as 4am & share articles on social media. Call 896 6000.