PH should maintain 7% growth rate–economist
THE country should average seven percent growth in the next decade to fulfill an international banking institution's prediction of becoming the 16th largest economy in the country in 2050.
Economist  Bernardo M. Villegas said this during an economic briefing organized by the University of Asia and the Pacific Strategic Business Economic Program Cebu Alumni Association and Cebu Business Club last Friday.
Villegas said the seven to 10 percent growth rate as projected by Hong Kong Shanghai Banking Corp. (HSBC) is possible as early as now if the country looks at emerging countries as trade markets.
He said the country needs at least P10 billion worth of foreign direct investments to sustain the seven to 10 percent growth rate in the next decade.
Villegas also said the country should dump the Reproductive Health Bill which would limit its growth. He cited China's one-child policy as the cause for that country's economic decline.
"HSBC is projecting that the Philippines will emerge in 2050 as the 16th largest economy in the world surpassing other countries like Indonesia, Australia, Thailand, Switzerland, and Pakistan in 2050," the economist said.
Villegas said the country's strong macroeconomic fundamentals as seen in our first quarter GDP growth of 6.4 percent which is the biggest in the ASEAN region and second to China in Asia, the steady inflation rate and the stable currency.
He also cited the country's labor peace, its young educated and English-speaking labor force, its strategic location and high rate of savings due to overseas Filipino workers remittances as other factors contributing to the economy's sustainability.
Villegas said the International Monetary Fund (IMF) included the Philippines as among the next 11 emerging markets which also includes Indonesia and Vietnam or the VIP (Vietnam, Indonesia and Philippines).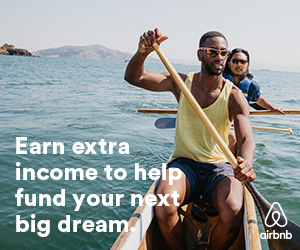 Villegas said the country should build relations with other markets like China, Brazil, Turkey and South Korea. As of now, the country can expect a six to seven percent Gross Domestic Product (GDP) growth.
"Inflation rate is still steady at 3.2 to 3.4 percent which is very low and good for the economy and a foreign exchange rate of P42 to P44 per dollar. We are seeing reserves of $84 billion," Villegas added.
Villegas said the government should continue its anti-corruption campaign and include reduction in bureaucratic red tape, build infrastructures, lower poverty and improve readiness to dealing with natural calamities./Reporter Aileen Garcia-Yap
Subscribe to INQUIRER PLUS to get access to The Philippine Daily Inquirer & other 70+ titles, share up to 5 gadgets, listen to the news, download as early as 4am & share articles on social media. Call 896 6000.