Sugar groups firm on boycott vs Coca-Cola
BACOLOD CITY—Sugar industry players here will still pursue its campaign for the boycott of Coca-Cola Bottling Philippines Inc. despite a commitment of the company to source their sugar requirements locally.
"We did not and we do not intend to call off our boycott against Coca-Cola products," Hernane Braza, Sugar Watch spokesperson, said Monday.
The SW earlier declared a boycott on Coca-Cola products in protest against the firm's importation of premix sugar and high fructose corn syrup (HFCS), instead of buying local sugar.
Raymond Montinola, chairman of the Confederation of Sugar Producers Associations (Confed) Negros Panay Chapter, also said their group would still continue to call for the boycott of Coca-Cola products.
"Like Sugar Watch, the Confed board has decided that its boycott action against Coke is still in effect," Montinola said.
On Monday, the Confed board decided that it would remain vigilant and would validate the company's promise before taking any action until Coca-Cola makes good its promise to buy local sugar and stop the importation of premix sugar and HFCS, he said.
In a meeting with the Philippine Sugar Alliance officials in Makati, the CCBPI announced that it has called off its importation of premix sugar for the third and fourth quarter of this year and that it would continue to buy local sugar.
The company also disclosed it would buy five million 50-kilogram bags of domestic sugar in 2012 and has not placed any orders for importation of premix sugar and HFCS.
At a press conference at the Negros Press Club in Bacolod City on Monday, Braza said that in the interest of all sugar industry stakeholders, especially the small farmers, agrarian reform beneficiaries and sugar workers, the SW would still boycott Coca-Cola products.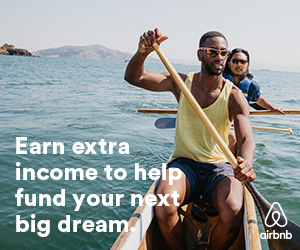 Braza said the SW would not lift its boycott as long as the company's packaging reflects the use of HFCS and until CCBPI would pay tariff amounting to P1.7 billion on premix sugar it had brought to the country earlier.
Their group also demanded that Coca-Cola show proof in writing, to be made public and to be confirmed by SRA, reflecting the volume of Philippine sugar it bought, Braza said.
The group said the CCBPI should first make a firm commitment to support the survival of the Philippine sugar industry, he added.
The group also asked Congress to conduct an inquiry in aid of legislation into the importation of premix sugar and HFCS, Braza said.
Noting that their group was not aware of the meeting called by Coca-Cola and the Sugar Regulatory Administration with the PSA, Braza said they were still waiting for the promise of SRA Administrator Ma. Regina Bautista Martin and Governor Alfredo Marañon Jr.  to mediate between them and Coca-Cola.
Martin on Tuesday said she gave the SW position paper to Coca-Cola and would facilitate a dialogue as soon as they reply.
Subscribe to INQUIRER PLUS to get access to The Philippine Daily Inquirer & other 70+ titles, share up to 5 gadgets, listen to the news, download as early as 4am & share articles on social media. Call 896 6000.