Fraternities – What some young people go through to feel accepted
An aspiration to belong drives many young people to submit to torturous procedures in order to become fraternity members.
One such person, 21-year-old Frank (not his real name), felt alone when he went to Cebu City to study engineering.
He decided to join a fraternity.
"Diha sa frat, aduna kay kasandigan. Kon naa mohilabot nimu sa gawas, naa kay kadaganan," (In joining a fraternity, you'll have someone to depend on.
When someone tries to harm me outside, I have people I can run to)," said Frank who hails from Carcar City.
Anthony, a member of Tau Gamma Phi, said he joined the group not because of violence.
He said he was just influenced by his friends to join the group.
Rivalry
Fights among the two fraternities have resulted in several violent confrontations, some have become deadly.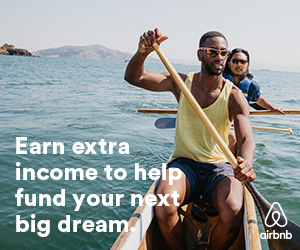 Tau Gamma Phi was founded at the University of the Philippines, Diliman on October 4, 1968 and claims to have around 800,000 members across the country.
On the other hand, Akrho was organized at the University of Sto. Tomas on August 8, 1973. It claims to have around half a million members.
There are hundreds of fraternities and sororities in the country. But the Akhro and Tau Gamma Phi rivalry  is considered one of the most violent.
Rituals
Frank joined the fraternity in 2003 when he was still 17 years old.
Frank said those who wanted to join the fraternity had to undergo interviews and orientations.
These will be followed by a "service period" when one is instructed to do things that include "public humiliation."
Frank said the aspirant will have to endure 150 blows in the back of the thigh with the use of a wood paddle.
He said the initiation is done in a "secret place" where the aspirant is blindfolded.
Those who cannot bear the pain will be given an option to resume in another session or "quit."
In order to arrest deaths in fraternity initiations, the anti-hazing law was passed in 1995.
RA 8049 defines hazing as "Act, is an initiation rite or practice as a prerequisite for admission into membership in a fraternity, sorority or organization by placing the recruit, neophyte or applicant in some embarrassing or humiliating situations such as forcing him to do menial, silly, foolish and other similar tasks or activities or otherwise subjecting him to physical or psychological suffering or injury."
Hazing is punishable by reclusion perpetua or 20 to 40 years of imprisonment if the person subjected to any ritual dies.
After hazing, Frank said the aspirant will be subjected to the last procedure known as the "ritual."
"You won't be a full-pledged Akrho member if you don't have a burn mark. It (scar) is like your permanent ID," he said.
A circular scar from a heated P1 coin at the back of his right wrist is a testament of the agony he underwent to become a full pledge "brod."
Akrho's rival fraternity group, Tau Gamma Phi, also practices the application of a  coin that is seared in the fire.
Tau Gamma Phi positions the coin on the middle of their chests.
This crude process is akin to branding of cows with the use of heated branding iron.
Richard Buscayno, who served as Akrho national president from 2008 to 2010, said those who join the fraternity want some place to belong to.
"You can have instant friends if you join the fraternity. You have a friend wherever you go. In fraternities, you find true friends whom you can truly trust," he said.
Buscayno, who is presently in the board of trustees of Akrho, said the only disadvantage in joining fraternities is "trouble."
He said that Akhro has officially eliminated any form of hazing.
"In fact, it has been a long time that we have landed in newspapers for alleged hazing," Buscanco said.
He said the enmity between the two groups has been there for a long time.
However, he said the squabble between Akrho and Tau Gamma Phi have been addressed through peace talks. Some of its members, however, continue to hate each other. /Ador Vincent Mayol, Reporter
Subscribe to INQUIRER PLUS to get access to The Philippine Daily Inquirer & other 70+ titles, share up to 5 gadgets, listen to the news, download as early as 4am & share articles on social media. Call 896 6000.