In IP villages, schools without walls bloom
BAGUIO CITY—Before an audience composed mostly of academicians, Kalinga elder Alonzo Saclag showed and explained that there is an appropriate song, gong-based music and dance for each festivity or activity in his community.
"There is a song and dance for the homesick, for festivities such as weddings, for victories, good harvests and for mourning and grieving," said the 75-year old elder from Lubuagan town in Kalinga province.
It is Saclag's way of driving home the point that his community had a holistic or complete way of celebrating life's abundance, coping with unfortunate events such as the death of a loved one and moving on.
Saclag, a Gawad sa Panlilikha ng Bayan (National Living Treasures) 2000 awardee, spoke at the University of the Philippines-Baguio recently during a series of academic lectures, which was part of the Global Summit of Indigenous Peoples (IPs) in the recently held Kapwa International Conference.
Organized by the Heritage and Arts Academies of the Philippines Foundation, the conference gathered key knowledge holders and culture bearers like Saclag.
They exchanged and shared knowledge and culture not only with other IPs in the country but from other indigenous peoples abroad like the Ainu of Japan, First Nation Americans from the United States, the Karen of Thailand, and some representatives from Mongolia and Indonesia. They joined the conference through the help of the Japan Foundation.
The conference also highlighted the initiatives of indigenous peoples in establishing schools of living tradition (SLTs), which the National Commission for Culture and the Arts (NCCA) supports. The work and experiences of at least 30 SLTs in the country were featured in several venues in Baguio City last week.
No campus
Saclag founded in 2009 an SLT called the Kalinga Center for Culture and the Arts (KCCA). Like other SLTs in the country, it has no building or campus. "The whole community is the center's campus," said Saclag's son, Robinson.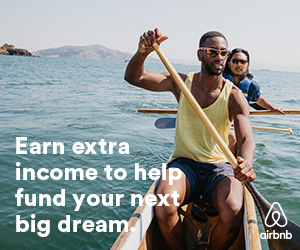 As a boy growing up in his village, Saclag learned the various dances played to the beats and rhythms of gongs and all the songs, chants and prayers, which are all integral to the Kalinga way of life. His tools were keen observation and participation in all, if not most, of the community's festivities and events.
But as Kalinga's young people go to the towns and cities, including Baguio and Metro Manila, to get a university education or work, Saclag expected the passage of an important tradition will be lost unless it is intentionally preserved.
The KCCA offers an opportunity for an important way of life to continue.
Through Saclag's leadership and inspiration, the community has begun to revive its indigenous skits, folk songs and other creative presentations.
Despite some religious groups' claims that heirlooms, such as gongs and jars, are pagan items, Saclag has urged his village mates to preserve their artifacts and archeological sites.
In fact, he also sought to revive the making of "gangsa" (gong), which is a disappearing trade. The raw material is mainly bronze, which can come from small-scale miners in the village and other neighboring communities.
He lobbied for and succeeded to convince the provincial government to grant funds for the conversion into a museum of an abandoned government building. Now supported by other patrons, the repository has become a branch of the National Museum.
Dream village
In the works is Saclag's "dream village." Based on their special skills, his village mates are being organized according to skills, such as weaving, bead making, pottery, blacksmithing and basket-making.
"The idea is to preserve, sustain, improve and enhance age-old traditions and skills from which community members can also earn extra income," Robinson said.
Still part of Saclag's dream is a 30-hectare biodiversity-rich demonstration farm and forest. Being propagated in this site are wild fruits (such as "bignay," a kind of cherry, and "digway," a wild plum), wild flowers, native root crops and indigenous herbs, shrubs and trees.
Hunting within the site is banned so wild birds and animals will be preserved.
Epics
Similar initiatives to preserve indigenous culture, tradition and natural resources have been gaining ground in recent years. Thanks to efforts of indigenous peoples themselves, who lobbied for the recognition of their rights in the 1987 Constitution and to the Indigenous Peoples' Rights Act of 1997.
From the mountains of Calinog, Iloilo, Federico Caballero, a Panay-Bukidnon epic chanter and traditional arbiter, continues to help propagate age-old wisdom and knowledge contained in the epics he heard and learned from his ancestors. The Panay-Bukidnon is an indigenous group on Panay Island.
One epic contains five to 10 or more chapters. "So one day is not enough in chanting one epic alone," said Caballero, also considered a National Living Treasure by the NCCA. In 2000, the NCCA awarded him for his work in "weaving the fabric of oral tradition."
In collaboration with academics like Dr. Alicia Magos and younger elders and youth leaders in Caballero's community, the oral tradition, literature and dances of the Panay-Bukidnon is being revived through the school of living tradition.
In Ifugao, elders revived their oral tradition, such as the "hudhud," a series of over 200 stories with about 40 episodes each and which are chanted.
In Bukidnon, the indigenous Talaandig were among the first in the country to establish a school of living tradition in the 1990s. Their SLT, said Datu Victorino Migketay Saway, symbolizes the Talaandig's vision of a transformed society.
"Through their SLT, the youth know their roots and identity, chant epic songs, dance the Binanog rhythm by heart with a sense of dignity, that same dignity provided for by the very source of life in the world," Saway said.
Like other SLTs in the country, the Talaandig teachers are elders and their classrooms are their backyards and their ancestral territory.
Subscribe to INQUIRER PLUS to get access to The Philippine Daily Inquirer & other 70+ titles, share up to 5 gadgets, listen to the news, download as early as 4am & share articles on social media. Call 896 6000.