TUCP files bill giving benefits to street vendors, drivers, tailors, others
MANILA, Philippines—A worker's party-list group has filed a bill before the House of Representatives that aims to protect and give benefits to street vendors and workers who are part of the informal economy.
The Trade Union Congress Party (TUCP) said in a statement released Monday that it has filed House Bill No. 6182 proposing a "Magna Carta for Workers in the Informal Economy" that aims to help "street vendors, tricycle and jeepney drivers, garment tailors and sewers, pastry-makers, jewelry, handicrafts and ready-to-wear direct selling."
"Informal economy workers can be found in every sector of our economy, either in production, commerce, agriculture, trade and services," TUCP said.
The TUCP, citing data from the National Statistics Office, said that as of 2005 the informal economy "accounted for one-third of the country's non-agricultural Gross Domestic Product and their share of employment was estimated at 17 million."
TUCP Representative Raymond Mendoza, who is the main author of the bill, said that "these informal workers' are the most vulnerable to exploitation and subject to poor working conditions specifically safe and healthy standards."
Mendoza said that informal workers are "victimized by kotong [and] abuses" and they do not have social protection. "They also lack access to needed capital and technology," he added.
"The situation of the informal sector workers' can be remedied if only they will be included in the protective scope of the laws and subsequent regulations," Mendoza said.
TUCP said that the bill aims to "establish an institutional mechanism at the national and local level" to improve "efforts in sustaining the growth and viability of the informal sector."
It added that the bill will uplift the workers and their interests by allowing the appropriate government agencies to respond to their needs and allocate resources for them.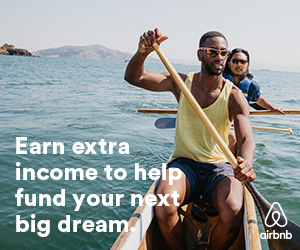 "It is about time that our workers in the informal economy be given due recognition and afforded full protection by the state considering their significant contribution in our national economy," Mendoza said.
"We need to make sure that workers in the informal economy are workers and should be afforded with equal rights and recognition by law. It is imperative that appropriate programs and services be extended to them," he said.
Subscribe to INQUIRER PLUS to get access to The Philippine Daily Inquirer & other 70+ titles, share up to 5 gadgets, listen to the news, download as early as 4am & share articles on social media. Call 896 6000.