Dwarf-consulting ex-judge guns for Chief Justice post
A former regional trial court judge who was sacked by the Supreme Court in 2006 for admitting that he had been consulting dwarfs in deciding cases has joined legal and political heavyweights in vying for the country's highest judicial post.
Calling himself  "Chief Justice of the Universe," former Malabon Regional Trial Court Judge Florentino Floro Jr. personally submitted Monday his 45-page application to the Judicial and Bar Council (JBC).
Floro attached to his application pictures of individuals as well as names of several other persons who purportedly witnessed "the mystic divine lights in Judge Floro's 2 palm-eyes."
"The court will never rise again except upon appointment of a Chief Justice who is anointed by Christ through Ave Maria," Floro said.
The dismissed judge also opposed the nomination of Cesar Villanueva, a former dean of Ateneo de Manila University's law school.
Aside from Floro's bid to succeed ousted Chief Justice Renato Corona, the nomination of one Antonio Villamor also provided some comic relief to the selection of the next chief magistrate.
According to the JBC list of 40 nominees and applicants, Villamor was nominated through an e-mail sent by a certain "Leonardo da Vinci" Monday.
Senator Francis Escudero said the JBC had yet to remove any name from the initial list of candidates for the Chief Justice post since the body extended the nomination period until July 2.
Among the "serious contenders" for the seat vacated by Corona was former Defense Secretary Gilberto Teodoro Jr., who mounted an unsuccessful bid for the presidency in 2010 against his cousin and the eventual winner, President Benigno Aquino.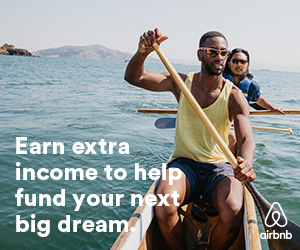 Teodoro, a bar topnotcher, was recommended to succeed Corona by lawyer Jose Mallari.
Leading the list of recommendees were the five magistrates of the tribunal- acting Chief Justice Antonio Carpio and Associate Justices Presbitero Velasco Jr., Teresita Leonardo-de Castro, Arturo Brion and Diosdado Peralta- who were automatically nominated being the most senior among the current members of the tribunal.
The names of four other justices- Jose Perez, Roberto Abad, Ma. Lourdes Sereno and Estela Perlas-Bernabe- were also submitted to the JBC.
Sereno and Bernabe are both appointees of the President in the high court.
They were joined by prominent women's rights lawyer Katrina Legarda, Justice Secretary Leila de Lima, Internal Revenue commissioner Kim Henares, Solicitor General Francis Jardeleza, former Makati City Representative Teodoro Locsin Jr., former San Juan Representative Ronaldo Zamora and former Energy Secretary Raphael Lotilla.
Also nominated were retired Judge Manuel Siayngco Jr., Commission on Elections commissioner Rene Sarmiento, former Solicitor General Francisco Chavez, Laguna assistant state prosecutor Cesar Sasondoncillo and Integrated Bar of the Philippines president Roan Libarios.
Health Undersecretary Alexander Padilla, Nepomuceno Aparis, Rodolfo Robles, Pedro Aquino, Hilarion Aquino, Soledad Cagampang–de Castro, Teresita Herbosa, Jose Renante Jr., Vicente Velasquez and Rey Oliver Alejandrino were also recommended by different individuals.
Former University of the Philippines' College of Law dean Raul Pangalangan, former University of the East's College of Law dean Amado Valdez, law professor Rafael Morales and former UP law dean Marvic Leonen were among the nominees from the academe.
Jocelyn Esquivel, who identified herself as a nurse, also applied for the Chief Justice position.
Originally posted: 7:44 pm | Monday, June 18th, 2012
Subscribe to INQUIRER PLUS to get access to The Philippine Daily Inquirer & other 70+ titles, share up to 5 gadgets, listen to the news, download as early as 4am & share articles on social media. Call 896 6000.