Who was Lapulapu?
I-Witness, the GMA News TV show, aired an important documentary last Tuesday evening to mark Independence Day. Centering on Lapulapu and the stories that have been woven through the centuries about him, the simply but aptly-titled "Lapulapu," delves deeper into the man and the myth behind the chieftain whose men slew Magellan and 50 of his men at Mactan in 1521.
This documentary, now accessible on YouTube, was hosted by Jay Taruc whose staff "pestered" me with questions and a request to go with me to Camotes Islands to look at the other purported battle site of Mactang, which my archaeology students and I had surveyed in 2004. I had to refuse as the "Gabii sa Kabilin" was about to happen and an early morning trip to Poro town was a no-no since I knew we in the museum world of Cebu would be sleeping only at around 2a.m. The following day.
It's a good thing my esteemed friend, the witty historian Pascual Emelio "Jojin" Pascual, was up to the challenge and guided Jay Taruc deftly thus resulting in what I believe will be an important and significant contribution to the historiography on Lapulapu. Make no mistake, I say this not because I was also interviewed for the show but because I-Witness spared no expense in tracing both the hirotical and the mythical Lapulapu, from the scholarly sources to the folkloric and fakeloric, if one may say so.
I must admit I was at first a bit harsh at Jay Taruc's staff when they asked me to be in the show, thinking that this would be another attempt at putting controversial twists on the many upon whom almost nothing has been written about from the standpoint of a contemporary eyewitness. In fact, we have only one who we can probably trust with a high degree of certainty, and I refer to no one but Antonio Pigafetta who devoted a page of his "Viaggo Intorno al Mondo" (Circumnavigation f the World). Pigafetta it was who chronicled the ill-fated Magellan expedition, even writing down that he was beside his boss when the latter was hit with a bamboo lance or something to that effect. Of course, Pigafetta's original log was lost and what eventually went to press was a re-telling after the fact. But I see no reason to doubt this event which transpired not in Mactang but in Mactan.
I had only one request to Taruc's staffer, Marilea LLamoso, to not put a dash in Lapulapu's name, since "Lapulapu" was a Westerner's way of spelling because they had difficulty pronouncing repetitive words unless a stopper, a dash as it were, was placed in between. This I managed to push forward successfully as the documentary's title shows. Beyond this, however, I must admit I too knew barely nothing about the man who we tend to joke about as the guy who killed the first tourist to stray in Cebu.
The truth is that Magellan strayed into a local rivalry, most probably for the active international trading routes leading to and from Sugbo and the surrounding islands of Bo-ol (Bohol) and Buglas (Negros) as well as Ibabao (Samar), among others. There was no Philippines yet at this time, so that it is stretching the imagination to say that Lapulapu was the first fighter for Filipino nationalism. In fact, beyond Pigafetta's version of the battle in Mactan, where he bloats Lapulapu's men to over a thousand as against Magellan's puny 50 or so, we know nothing.
It is obviously due to the absence of any mention of Lapulapu that a mythology of sorts began to be built around him, made most concrete in the most literal terms by his statue near the Magellan memorial in Mactan where he is shown holding what looks more like a larger version of a Yakan "pira" than the more probable "kampilan", as well as the other statue near the old city hall in Opon where, almost like Moses and his staff, he holds a large pestle (so where's the "lusong"?). I am told that in fact such a weapon as in fact presented to Don Sergio Osmeña in the 1950s by one of the families that claim descent from the warrior. How that object survived or eluded historical scrutiny over the centuries is in itself one more mystery that remains unresolved.
In the end, I agree with Jojin (who I think everyone best recognizes as the artistic director of the Sinulog Grand Prize-winning Sinanduloy Dance Troupe of Tangub) whose wit and brilliance shone once again in this documentary, when he said with a chuckle, "Everybody knows Lapulapu, but then again nobody really knows Lapulapu…So, go on with the legend."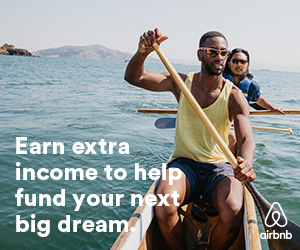 Subscribe to INQUIRER PLUS to get access to The Philippine Daily Inquirer & other 70+ titles, share up to 5 gadgets, listen to the news, download as early as 4am & share articles on social media. Call 896 6000.