Joey de Venecia III gets job as executive vice president of PDP-Laban
MANILA, Philippines — Businessman Jose "Joey" de Venecia III said on Tuesday, he has been "promoted" executive vice president of the Partido Demokratiko Pilipino-Laban ng Bayan in preparation for his bid to run for the Senate next year.
Speaking at a forum in Manila, De Venecia said he was elevated to the new post "so I can focus on my senatorial candidacy and to free me from the day-to-day operations of the party."
The businessman continues to be a member of the executive committee of the United Nationalist Alliance, the coalition between PDP-Laban and the Puwersa ng Masang Pilipino of former President Joseph Estrada.
De Venecia said that so far, he and reelectionist Sen. Aquilino "Koko" Pimentel III have been the only confirmed senatorial candidates from the PDP-Laban side while in the PMP side, only Cagayan Rep. Juan Ponce "Jack" Enrile and San Juan City Rep. JV Ejercito have been confirmed senatorial candidates.
De Venecia ran for senator under the PMP wing during 2010 election. He lost, placing 15th.
De Venecia said he was also appointed senior adviser to the Vice President Jejomar Binay, concurrently PDP-Laban chair. Succeeding De Venecia as party secretary-general was former Tarlac congressman Jose "Peping" Cojuanco Jr.
With the campaign period still months away, De Venecia said he would be pursuing his private advocacy to protect the rights of consumers of telecommunications products.
He said he was planning to lead the filing of a class suit and to get a court to order the National Telecommunications Commission to implement its directive to lower texting charges by 20 centavos.
"A lower texting charge would save a cell phone subscriber P200 to P500, which could be used to buy other basic needs by cell phone users, particularly those from the provinces," he said.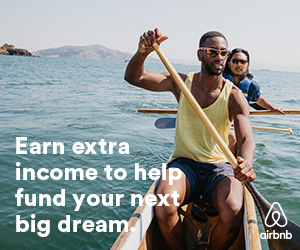 De Venecia said he would also move for an inquiry as to why prepaid cell phone users pay more for their calls compared to post-paid subscribers.
The businessman said he would also push for legislation to require telecommunications firms to set a specific portion of their profits to improve their services.
"Telecom firms should first improve their services by eliminating drop calls, dead spots and echoes before they go into buying other public utility firms. Telecoms should comply with NTC regulations on data charges, unauthorized ring tone subscriptions and failure to comply with the promised Internet broadband speed," De Venecia said.
Subscribe to INQUIRER PLUS to get access to The Philippine Daily Inquirer & other 70+ titles, share up to 5 gadgets, listen to the news, download as early as 4am & share articles on social media. Call 896 6000.