'Aswang' in Pangasinan not true, says Archbishop Cruz
MANILA, Philippines—Retired Archbishop Oscar Cruz says the aswang (Philippine ghoul) believed to be lurking in Pozorrubio, Pangasinan that have kept residents sleepless for a number of days was not true.
In a phone interview with Radyo Inquirer 990AM, Cruz said that he thinks the residents would not say such things unless they had not actually experienced of felt strange phenomena.
The question was whether the strange phenomena could actually be attributed to aswang, Cruz said.
"These are often not true and are instead caused by other things such as animals that are uncommon in the area, but people still attributed it to the aswang," Cruz said.
He said it was likely that people attribute strange natural phenomena to the aswang because it was already ingrained in our culture.
"Especially in Capiz province where the aswang is already taken for granted. But in truth, science has not proven their existence," Cruz said.
When asked about Christianity's belief in evil spirits and demons that can possess humans, Cruz said that they have not been sufficiently proven except in cases of exorcism.
Cruz recounted a particular exorcism experience he had while studying in Rome, Italy. He said he saw a person being possessed and was levitating from the bed somewhere in northern Italy.
Cruz said he personally saw the exorcism which he described as hair-raising. "The priest blessed the person and then he fell back down on the bed," Cruz said.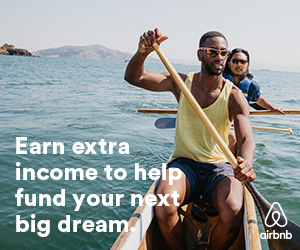 He said the church accepts there are evil spirits but these were not used just to scare people.
The particular person who was possessed in Italy was believed to have molested women and had abandoned his children, Cruz said.
"It's some kind of penalty" probably to teach people a lesson, Cruz said.
Asked whether the aswang could be removed from Filipino culture, Cruz believed that globalization and the advancement of civilization might slowly end people's belief in the aswang.
Cruz said that one of his friends jokingly suggested giving contraceptives to the aswang so as to stop them from proliferating.
He said parents might also be blamed for the persistent belief in the aswang by scaring their children so they will come home when it gets dark.
It could also be possible that thieves made up the story about the lurking aswang in Pangasinan so they could have opportunities to steal, Cruz said.
He added Filipinos love to believe in folklore which was why the business of selling "anting-anting" or sacred talismans in Quiapo was booming.
When asked about the annual Halloween festivities where evil spirits are believed by most Filipinos to be more active, Cruz said it was actually a time when most people travel back to the provinces and reunite with their families and visit departed loved ones in cemeteries.
"Halloween has become more like a family affair," Cruz said.
In other countries, Halloween has become commercialized and more of a recreation just like the Easter holidays, Cruz said.
He said the Filipinos belief in the aswang was in the culture and not just in the religion. Although culture cannot be removed immediately, it can be changed over time, Cruz said.
"Culture is already part of the life of a person, that's why it can be very hard to remove," Cruz said.
Subscribe to INQUIRER PLUS to get access to The Philippine Daily Inquirer & other 70+ titles, share up to 5 gadgets, listen to the news, download as early as 4am & share articles on social media. Call 896 6000.