Metro Manila's COVID-19 positivity rate dips to 16.8%; number seen to stay below 2,000 — Octa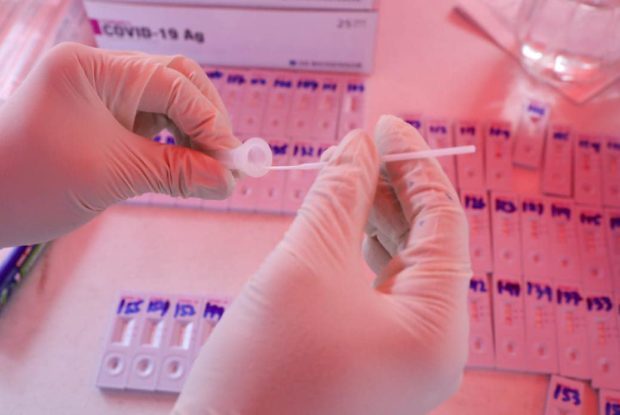 MANILA, Philippines — The COVID-19 positivity rate in Metro Manila as of June 3 decreased from 21.7 percent to 16.8 percent, Octa Research fellow Guido David said on Monday, adding the number would not "exceed 2,000."

"The positivity rates also decreased to moderate in Bulacan, La Union, Rizal, Tarlac.
Positivity rates are now decreasing in most of Luzon," said David in a Twitter post.
David listed the following decreased lowered positivity rates from May 27 to June 3 in the aforementioned provinces :
NCR: 21.7 percent to 16.8 percent

Bulacan: 22.1 percent to 19.9 percent

La Union: 24.5 percent to 17.4 percent

Rizal: 30.8 percent to 18.5 percent

Tarlac: 21.2 percent to 15.6 percent
Previously, David reported a nationwide positivity rate of 18.1 percent on Sunday night. In another social media post, David said he projected 1000 to 1,200 new COVID-10 cases for Monday.
"I don't expect it to exceed 2000. It is already decreasing. It could increase again sometime later in the year, but for the moment we should continue on a downward trend," he said.
David said that this trajectory could be changed by the COVID-19 variant XBB 2.3 Acrux, but this has yet to be seen.
RELATED STORIES:
gsg
For more news about the novel coronavirus click here.
What you need to know about Coronavirus.
For more information on COVID-19, call the DOH Hotline: (02) 86517800 local 1149/1150.
The Inquirer Foundation supports our healthcare frontliners and is still accepting cash donations to be deposited at Banco de Oro (BDO) current account #007960018860 or donate through PayMaya using this link.