Roxas says no to revival of Panay trains but yes to new toll highway
Instead of reviving Panay's railway system, the government is considering a plan to construct a toll highway connecting the northern and southern areas of the island.
Transportation Secretary Mar Roxas said agencies were studying the feasibility of using the 30-meter wide right-of-way of the railway system between Iloilo and Capiz for a toll way similar to the North Luzon Expressway (NLEx).
"People will have a choice and they can pay for a faster and direct route," Roxas told the Inquirer over the weekend. He said building the toll highway would be cheaper and more feasible economically than reviving the Panay railway system that was being pushed by local government units and agencies.
But the secretary said the project was still under study.
Last year, the Regional Development Council of Western Visayas endorsed the P15-billion proposed railway system, which will connect the cities of Iloilo and Roxas. Spanning 170.36 kilometers, it will include access routes to the international port in Iloilo City and airport in Cabatuan town in Iloilo.
Its first phase is the revival of the railway system, while the second phase will serve the route from Roxas City to Barangay (village) Caticlan in Malay, Aklan, the jump-off point to Boracay Island.
The project has been endorsed by Roxas and Iloilo cities, Capiz and Iloilo provinces, and the municipalities along the railway system.
According to the National Economic and Development Authority (Neda) in the region, the revival of the railway system would increase significantly the accessibility of goods and services and help decongest the national highways.
Aside from ferrying passengers, the trains are expected to transport agricultural products, including biomass waste for power generating plants.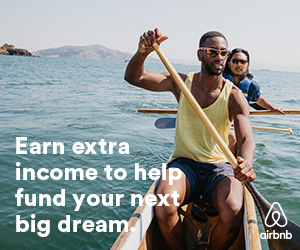 But Roxas was firm on his opposition to the revival project. "They are entitled to push for it. We have already studied this and it would be uneconomical, unviable and a waste of people's money," he said.
He said the railway system would not significantly contribute to trade between Iloilo and Capiz because the products of the two provinces are similar.
There is also adequate transportation service between the two provinces. "Who will ride a train that will have one trip a day?" he said.
He pointed out that transporting goods by train would be costlier than by trucks because handling costs of goods would go up.
Panay Railways Inc. (PRI), which is pushing for the project, has cited studies showing the project to be economically feasible.
Subscribe to INQUIRER PLUS to get access to The Philippine Daily Inquirer & other 70+ titles, share up to 5 gadgets, listen to the news, download as early as 4am & share articles on social media. Call 896 6000.