New storm brewing east of the Philippines
The low pressure area brewing east of Visayas has intensified into tropical depression "Falcon," but was still too far from the country.
Based on its present track, Falcon is not expected to make landfall, according to weather forecaster Rene Paciente. Falcon's path would take it to southern Japan.
But there is a possibility that Falcon may grow stronger, as it was still at sea, he said. In case it changes it track, Falcon may affect the eastern section of Visayas and Luzon.
As of 2 p.m. Tuesday, Falcon was sighted 610 kilometers east northeast of Borongan, Eastern Samar.
It was moving northwest at 19 kilometers per hour and had maximum sustained winds of 55 kph near the center.
By Wednesday morning, it is expected to be 440 km east of Virac, Catanduanes and by Thursday morning, it is forecasted to be 420 km east northeast of Casiguran, Aurora. By Friday morning, it is expected to be 350 km east of Basco, Batanes.
The Philippine Atmospheric, Geophysical and Astronomical Services Administration (Pagasa) said Mindanao, Visayas and the western sections of northern and central Luzon would experience mostly cloudy skies with scattered rainshowers and thunderstroms.
The rest of the country would be partly cloudy to cloudy with isolated rainshowers or thunderstorms.
The weather bureau also said both Falcon and Egay, which recently left the country, would bring occasional rains over the country. These could become widespread over the western section of Luzon.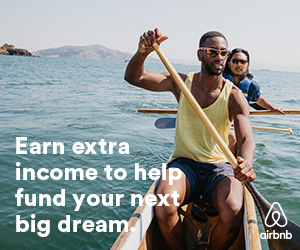 Paciente said Egay, although already outside the Philippine area of responsibility, was hovering over the West Philippine Sea and thus, still bringing rains.
With the rainy season already here, the Department of Education (DepEd) on Tuesday reminded the public, especially parents, to be guided by the existing policies on the suspension of classes.
In a statement, DepEd said classes are automatically suspended or canceled without any announcement under the following circumstances:
When Signal No. 1 is raised by Pagasa, classes at the preschool level shall be automatically suspended in all public and private schools.
When Signal No. 2 is raised, classes at the preschool, elementary and secondary levels shall be automatically suspended in all public and private schools.
When Signal No. 3 is raised, classes in all levels are automatically suspended.
In the absence of storm signals, DepEd said the decision to suspend classes rests with the school principal, division superintendent or local government executive.
Education Secretary Armin Luistro said parents, local executives and local DepEd officials were in the best position to decide when storm signals are announced by Pagasa in specific areas.
"The final decision to let the child go to school or not is left with the parents. Local suspension and parental decision are allowed since parents and officials on the ground have a better idea about the situation in their areas," explained Luistro. With Niña Calleja
Click here for more weather related news."
Subscribe to INQUIRER PLUS to get access to The Philippine Daily Inquirer & other 70+ titles, share up to 5 gadgets, listen to the news, download as early as 4am & share articles on social media. Call 896 6000.