In defense of single-sex education
Raul Nidoy, director for formation of boys schools run by the Parents for Education Foundation (Paref), presented a paper on the "Advantages of Single-Sex Schooling: Explanations of Teachers who Taught both Coed and Single-Sex Schools" at the third International Congress on Single-Sex Schools in Warsaw, Poland, last year. The conference was sponsored by the European Association for Single-Sex Education.
Following is an excerpt from Linda B. Bolido's interview with Nidoy about single-sex education.
Which came first, the foundation or the school?
The foundation came first then in 1977, Woodrose (for girls) opened and in 1979, Southridge (for boys).
How many schools do you have now?
We have 13. They are coeducational in nursery and kindergarten. Preparatory is already single-sex.
Eventually, prep will be called Grade 1 (as part of the adjustment for the Department of Education's [DepEd] K to 12 program). We already have Grade 7.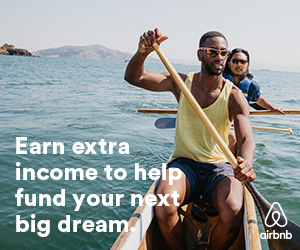 Why did parents organize Paref? Why did they set up their own school? What is wrong with existing schools?
These parents are … very good Catholics. They believe parents are the primary educators, most influential or the best teachers or educators of their kids (so) they had to make sure classroom teachers were also good educators. They set up schools where they would incorporate the [idea] that "we are the primary educators of our kids." In the 1970s, there was a lot of experimenting on the Catholic doctrine, even Catholic schools (were in a flux). So, the parents said, "OK, we will make sure that our kids will grow up as faithful Catholics." The academic standards were more stringent, more [rigorous], more disciplined—the more disciplined you are, the more productive you are, and the stronger the character.
The parents were guided by the insight of Fr. Josemaria Escriva (founder of the Opus Dei) that in the school, parents are first, teachers second, and students third (in a child's education). A UK study found that … the single most important factor for student success is the development of the adults in the place—the teachers and the parents. If the teachers and the parents are good, the student is good.
Isn't there any conflict with teachers if parents consider themselves also as educators?
As in any collaboration there will be friction—different styles. But as long as they know their boundaries, crises are averted—parents cannot enter the classroom nor the teachers enter the home. That's why we say parents are the main moral educators. Parents are not the main academic educator, they have delegated that role to the teacher. On the other hand, the teacher knows the most important thing in education is moral formation. They complement each other.
In effect, parents are the teachers' employers. Isn't this a problem?
We teach them that they are partners. Sometimes there is a problem if the parent comes from a higher (social) class and the teacher, a lower one. But we tell the teachers (they have) the most dignified profession in the world. Other professionals all have learned from a teacher. We tell parents they cannot overstep their limits. The same goes for teachers.
In arguing for single-sex education, you seem to have taken most of your answers from foreign studies. Are there no Philippine studies?
The US research (put together) 2,221 studies worldwide. [In Warsaw] I presented what was perhaps the first Philippine study on single-sex education, based on the interview and survey of our (Paref) teachers who taught in coed and single-sex schools. (There are 79 teachers from coed schools out of 339 teachers in our big schools, that's 23 percent.)
The world authority on single-sex education (Cornelius Riordan) called our study "an excellent contribution to the research" and specific points of the study, he said, were "unique contribution" to the research. (Paref is taking the lead in setting up the Association for Single-sex Education in Asia, which had its preorganizational and launching meeting in January.)
What makes single-sex education a timely and relevant topic?
The most important scientific proof (a randomized experiment) was published in January (it is a redoing of a 2009 study). Very few people know … the good that can be achieved … if this (single-sex education) is adopted in our country. The problem is that a lot of ideology and politics in the United States is preventing it from becoming well known. But … in the field of education, there has been a shift—from four public single-sex schools in 1998 (in the United States), there were 540 by 2010.
Paref currently has three girls' schools, four boys' schools and six preschools.
You said nursery and kindergarten were coed. Single-sex classes only start at first grade. Are there not any adverse effects from the shift from coed to single-sex?
No perceived problems … preschool kids look forward to being in the bigger schools. It gives them a sense of importance.
Single-sex schooling in basic education has been proven effective.
One DepEd official wrote us recently that our schools were "some of the top schools in the country."
What are the benefits of single-sex education?
There is more mutual support and a greater sense of brotherhood and sisterhood. Also less sexual delinquency.
But the bigger world is coed.
Before going to a "coed" world, they need a few years to focus on themselves.
And since (outside school) students are exposed primarily to family members, they develop a greater respect for the opposite sex. They also become more confident, capable.
How many teachers participated in your survey?
Only 29 (plus two former teachers) of 339 teachers in our single-sex schools (big schools, not preschools) participated—8 percent.
Did they start with Paref schools or did they come from other exclusive schools?
Aside from teaching in our seven single-sex schools, three female teachers and one male teacher also taught in … girls' schools … participating teachers taught in 46 coeducational schools mostly in the Philippines, but also in Singapore, Indonesia and Brunei. (As I said in my paper), this study compares teaching, learning and behavior in 11 single-sex schools with those in 46 coed schools.
Why is the teaching staff all-male for the boys' schools and all-female for the girls' schools?
The reason is also linked to the preference for single-sex schools rather than coeducation. The one who would know the psychology, mind-set, emotional makeup, motivations, etc., of boys would be someone who would know it from within, another male, but with the advantage of adulthood and the wisdom that it brings. The same would be true for girls and women. Boys would learn from men what it means to be a man and a gentleman; girls would learn from women what it means to be a woman and a lady.
Another advantage of an all-male staff (is) they, to a limited extent, fill the gap that we find in a typical Filipino family, where the father has limited presence and influence. Boys need good male role models, who would normally be their father, an older brother or a teacher, not entertainment or sports figures.
Yet another advantage is in the tutorial relationship, which sometimes calls for discussion of intimate matters, such as something in the child's conscience, something about relations with the opposite sex. Our experience is that this is best done with someone of the same sex.
In a class taught by a man, girls were more likely to say the subject was not useful for their future. They were less likely to look forward to the class or to ask questions.
You mentioned in a footnote to your paper in Warsaw that some male teachers said homosexual tendencies could be encouraged in a coed environment. ("In comments that may be specific to the Philippines, three male teachers, one of whom is a former school director and now a college professor, referred to how male homosexual tendencies may be encouraged by a coeducational environment where women dominate.") Can you elaborate?
There is more homosexuality in coed schools because girls are (generally) better (and they feel) compassionate toward homosexuals.
Since teachers are often role models, does this influence your selection of teachers?
We are very strict in the recruitment of teachers.
Subscribe to INQUIRER PLUS to get access to The Philippine Daily Inquirer & other 70+ titles, share up to 5 gadgets, listen to the news, download as early as 4am & share articles on social media. Call 896 6000.