Work, classes suspended in Ilocos Norte, La Union due to Karding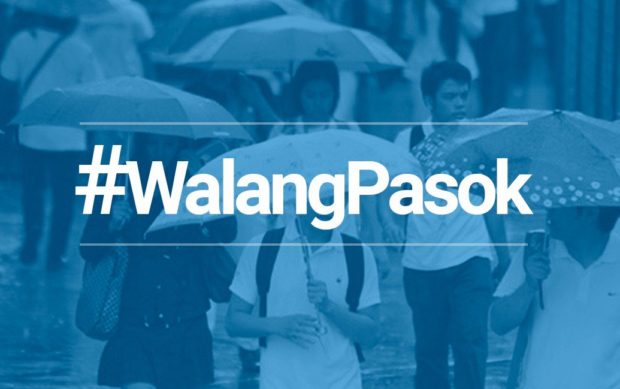 LAOAG CITY, Ilocos Norte, Philippines — There will be no classes and work in government offices in Ilocos Norte and La Union on Monday, Sept. 26, as Luzon braced for Super Typhoon Karding (international name: Noru).
In La Union, Gov. Raphaelle Veronica "Rafy" Ortega-David issued an executive order on Sunday, Sept. 25, suspending classes at all levels, both private and public schools, and work in government offices on Monday — except for those involved in health, safety, and disaster risk management.
Ortega-David also encouraged private businesses and owners to suspend work on Monday for the safety of their employees.
In a statement on his official Facebook account, Ilocos Norte Gov. Matthew Marcos Manotoc also suspended work in government offices and classes at all levels in public schools on Monday.
Manotoc said private companies and private schools should just use their discretion whether to suspend work and classes on Monday.
Meanwhile, Ilocos Sur Gov. Jeremias "Jerry" Singson issued an executive order to local government units in the province to conduct preventive evacuation, especially in towns prone to flash floods and landslides.
Singson also ordered Ilocos Sur frontline government offices to be on full alert to respond to all concerns and emergencies.
RELATED STORIES
Karding weakens to a typhoon as it makes second landfall
Pagudpud highway in Ilocos Norte closed to motorists
Subscribe to INQUIRER PLUS to get access to The Philippine Daily Inquirer & other 70+ titles, share up to 5 gadgets, listen to the news, download as early as 4am & share articles on social media. Call 896 6000.