'Egay' exits but more rains seen
One would hope that the new weather disturbance forming off the Visayas would be tamer than what its name suggests.
Tropical Depression "Egay" swirled out of the Philippine area of responsibility on Monday but it does not mean the end of rains.
Weather forecasters said they had spotted a low-pressure area off southern Visayas and it could develop into a new tropical depression by Tuesday.
As of 5 p.m. Monday, the low-pressure area was sighted 880 kilometers off southern Visayas.
The Philippine Atmospheric, Geophysical and Astronomical Services Administration (Pagasa) said the weather disturbance would be called "Falcon"—the name of a type of hawk with curved beaks and talons that plunge on their prey—if it intensified and turned into a tropical depression.
Pagasa said it had sighted a second low-pressure area farther away but it was not yet within the Philippine area, although it may enter the country next week.
With the southwest monsoon blowing, Pagasa forecast wet days ahead over the western sections of Luzon and Visayas.
Water levels
After dumping rains over Metro Manila and Central Luzon, Egay has spun out of the country and Pagasa has lifted all storm warning signals.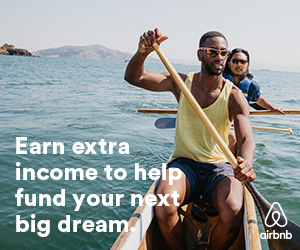 By this morning, Egay was expected to be 530 km west of Basco, Batanes province.
Despite rains through the weekend, the water levels at Magat, Pantabangan and Angat dams remained well below spilling level, according to the National Irrigation Administration (NIA).
NIA Administrator Antonio Nangel said in a text message that these dams in fact needed more water to store until October to ensure that there would be water for farms and households during the dry season next year.
'All dams safe'
As of Monday, Nangel said, the elevation at Magat Dam in Isabela province was at 183 meters. Spilling level at the dam is 193 meters.
Pantabangan Dam in Nueva Ecija province has 181 meters of water. Its spilling level is 221 meters.
Angat Dam in Bulacan province, which supplies water to Metro Manila households, has a water elevation of 193 meters. Spilling level at Angat is 212 meters, Nangel said.
"So far as of today all our dams are safe," he said.
"The elevations at these dams are still low as of today. We need more water to be stored," he added.
Used for farmlands
Last year, an extended drought resulted in very low water levels at the three dams, making farm irrigation difficult in surrounding areas.
The 30-year-old Magat Dam serves about 67,000 hectares of farmland in Isabela and part of Quirino province. It also generates hydroelectric power that is supplied to the Luzon grid.
The Pantabangan system serves Nueva Ecija.
Angat Dam, which serves Bulacan farms and households in Metro Manila, is mainly tapped for domestic water use.
Stranded passengers
At least 117 passengers were stranded on Sunday and Monday at the ports of Sta. Ana and Aparri towns in Cagayan province after the Philippine Coast Guard stopped their trips due to heavy rains and huge waves spawned by Egay.
Cmdr. Ernesto Renon, chief of the Coast Guard in Aparri, said at least five vessels, carrying doctors, health workers and residents bound for Maconacon and Divilican towns in Isabela, were ordered to stay in port until Egay passed.
Divilacan Mayor Venturito Bulan said the doctors and health workers were expected in his town for a medical and dental mission coinciding with the Ikan Festival from June 22 to 23.
Renon said five other motorized banca bound for Camiguin Island in Aparri town were also prevented from sailing.
In Bulacan, rains flooded at least 28 villages in the towns of Obando, Hagonoy, Paombong and Marilao and Meycauayan City, according to reports from the Provincial Disaster Risk Reduction and Management Council. With reports from Riza T. Olchondra in Manila; Villamor Visaya Jr., Inquirer Northern Luzon; and Carmela Reyes-Estrope, Inquirer Central Luzon
Subscribe to INQUIRER PLUS to get access to The Philippine Daily Inquirer & other 70+ titles, share up to 5 gadgets, listen to the news, download as early as 4am & share articles on social media. Call 896 6000.