EUREKA!
Rizal, the Atenean
IN JUNE 1872, 12-year-old Jose Rizal Mercado y Alonzo Realonda enrolled at the Ateneo Municipal de Manila in Intramuros.
Rizal launched himself into studies that sharpened not only his capacity for critical thinking and discernment, but also his love for God and country. Five years later, he graduated with a Bachelor of Arts degree with the rating sobrasaliente (highest honors).
According to my fellow Inquirer columnist and Ateneo colleague, historian Ambeth Ocampo, Rizal almost did not make it to the Ateneo because he was late for registration, and looked too frail for the rigors of Jesuit education. (Rizal originally thought of going to San Juan de Letran.)
However, through the intercession of Manuel Jerez, a nephew of Fr. Jose Burgos (one of the three martyred priests known collectively as Gomburza), Rizal was finally accepted into the Ateneo.
The website www.joserizal.ph (maintained by Jose Rizal University), says, "From the first days Jose learned to systematize his work; he fixed a program of what he had to do in the twenty-four hours of the day, and did not in the least deviate from it. Thus he disciplined his will and subjected it to the commands of his reason."
Rizal's Ateneo mentors included Fr. Francisco de Paula Sanchez, who was not only an excellent teacher of mathematics, rhetoric and Greek, but also a teacher who cared immensely for his students. Fr. Sanchez even accompanied Rizal during the hero's Dapitan exile.
Ateneo professor and painter Don Augustin Saez helped Rizal in drawing, and Romualdo de Jesus taught him sculpture.
Rizal was also close to Fr. Pablo Ramon. Greeting Father Ramon on his birthday, Rizal said, "What might happen with the youthful energy, which burns so merrily within our breasts, but for the guidance of thy pious hand, thy love, thy zeal!"
According to Ocampo, Rizal once said, "I owe a great deal to the Jesuit order—almost, almost everything that I am."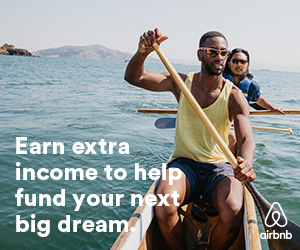 Inspiration
Rizal continues to inspire his fellow Ateneans, many of whom consider him a personal hero. In the book "To Give and not to Count the Cost," former Sen. Richard Gordon (Ateneo HS 1962, AB 1966) says,
"… Rizal is my Ateneo hero because he dared to break the walls built by Spanish colonizers around Filipino minds to conquer them into servitude. His entire life was dedicated to the proposition that we Filipinos can overcome our self-imposed apathy and indifference, and that, like our early ancestors, we can become horizon-chasers who know no limit to our dreams and aspirations."
Gordon says Rizal has been his guiding light from the time he headed the Subic Freeport Zone to the present, as chair of the Philippine Red Cross.
"Like Rizal, I learned to conquer apathy and indifference by initiating change," Gordon says. "I grew up in a city and community that was faced with many challenges. Together with the people of Olongapo, we made fear our friend, and faced these challenges head on. Our efforts as a united people, rising above our own limitations and seeing what we could become, just as Rizal would have hoped, had seen us through the most difficult times of our history" (such as the eruption of Mt. Pinatubo and the closure of the United States naval base in 1992).
In December 1896, Rizal was martyred in Bagumbayan, now known as Rizal Park. But Gordon reminds us, "Bagumbayan is not a place. It is an attitude. It is time for us to become horizon-chasers once again like the Ateneo eagle. We have to change ourselves, reinvent ourselves, and we must not cease from hoping. It is time for us to break down our walls and say we can do it. We have the power to shape our future and determine the destiny of our country."
Don Higino Francisco, the great-great-grandfather of Gonzalo Roque (Ateneo BS Business Management 1988), president and chief executive officer of Kamiseta, was Rizal's good friend.
"Don Higino had done many favors for Dr. Rizal," Roque says, "including hiding the original manuscripts of 'Noli Me Tangere' from the Spanish authorities and the exhumation of Dr. Rizal's bones from the Paco Cemetery, days after the American occupation; he also took care of cleaning the bones and keeping them for a proper burial."
"Every Filipino knows Dr. Jose Rizal's story but each has his own way of getting inspiration from the man," Roque says. "For me as a businessman, I try to help my fellow countrymen in every small way I can … I know there is a lot of change needed, but I also know that these changes cannot be achieved overnight."
Education
In his article "Jose Rizal, Liberator of the Philippines," the late Fr. Raul Bonoan, SJ, who was dean during my college days at the Ateneo, said Rizal always encouraged Filipinos to be worthy of independence. They must prepare for freedom, primarily through education.
In his poem "Through Education, Our Motherland Receives Light," Rizal said education "multiplies the country's grace."
Personally, what I most admire about Rizal is that he fought for freedom through the pen and not the sword. Rizal was the original nonviolent revolutionary. Yes, he died, but the Philippines became free just two years after his death.
Rizal exhibit
As part of Rizal's 150th birth anniversary celebration, the Ateneo de Manila University is presenting "A Legacy of Service: Rizal for the 21st Century," featuring historical exhibits, academic lectures, and cultural presentations, until the end of the year.
Original Rizal artifacts are on display, "Rizal in the Ateneo, the Ateneo in Rizal," at the Ateneo Art Gallery. They include a picture of Rizal in his Ateneo school uniform, and a pair of shoes that once belonged to his girlfriend, Josephine Bracken.
Another exhibit, "Rizal, the Literary Genius," in the Pardo de Tavera Room features works from Ateneo's Rizaliana Collection.
E-mail the author at blessbook@yahoo.com.
Subscribe to INQUIRER PLUS to get access to The Philippine Daily Inquirer & other 70+ titles, share up to 5 gadgets, listen to the news, download as early as 4am & share articles on social media. Call 896 6000.