INQUIRER NORTHERN LUZON
They share time, money to lift lives of poor Kapampangan
In 1987, a year after People Power I swept her to the presidency, Corazon Aquino inspired 35 people to return to their roots in Pampanga and, since they were successful in their respective careers, share their talents, time and money to help lift the lives of the poor among their cabalen (province mates).
Twenty five years later, the Kapampangan Development Foundation (KDF), left with just 11 founders, continues to help the poor.
"Many individuals and groups have joined us in this journey of volunteerism. And we realized that President Cory's idea back then is the PPP [private-public partnership] her son, President Aquino, is doing today," KDF president Benigno Ricafort said in a program celebrating the foundation's anniversary.
The work has been life-changing.
Ryan Tuazon, 13, is due for enrolment this June in Grade 1 after his cleft palate had been corrected. Rusty Bognot, 18, received an artificial leg, enabling him to work in a guitar factory, while Augusto Ramos, 70, also received an artificial leg so he can continue working by delivering garments.
Jaime Santos, 56, signed up as a KDF volunteer after a cataract operation restored his eyesight.
But it took Margarita Juico's flashback for the audience to know the beginnings of KDF and the work it has been doing.
"I cannot help but feel nostalgic, even sentimental that when you started KDF in 1987, I was with President Cory as her appointments secretary. I certainly remember KDF. I saw how President Cory was very proud of the Kapampangan who organized themselves to rally behind her to help the Kapampangan region," said Juico, now chair of the Philippine Charity Sweepstakes Office.
The KDF, she said, organized a big dinner and meeting at the Manila Hotel where more Kapampangan pledged support for its program, then called Rich (Rural Industrialization Can Happen).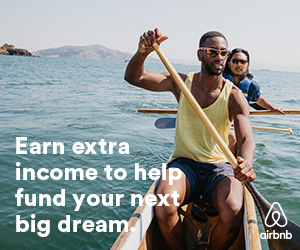 "President Cory was your guest. I remember how often KDF sought my help in getting President Cory's presence in inaugurating KDF projects in Pampanga, Tarlac and San Miguel, Bulacan. I was informed that the livelihood programs that KDF initiated became templates and models for the Mt. Pinatubo resettlement communities that were built later on by the rehabilitation task force," Juico said.
Model
The KDF, she said, had become a model for the other provinces in harnessing the power of private sector organizations in helping people.
Ricafort considers 2007 a golden year because after being invited by the Ateneo School of Government to meet with four new provincial governors, the KDF decided to focus on addressing physical disabilities and decreasing maternal and child deaths.
Through 50 partners pooling health professionals and resources together, KDF had given artificial legs to 370 people, wheelchairs to 399 people, operations to 547 children, cataract surgery to 760 elderly, and medical examinations and medicines to 2,832 women and children.
It also gave free circumcision to 248 boys, dental care and tooth extraction to 263 people, walkers, crutches and canes to 188 people and mobile laboratory and X-ray services to 170 others in the last four years, a report showed.
Ricafort said he and the founders, who include Br. Andrew Gonzalez, former President Diosdado Macapagal, Rizalino Navarro, Fortunato Aguas and Lamberto Ocampo, were only after the "gantimpala ng langit" (reward from heaven) for why they formed KDF.
"From out of the goodness and the blessings we have received, I think it was natural to be thankful to God and share the blessings," he said.
Archbishop Paciano Aniceto honored KDF by saying it renders faithful and generous services to the poor.
Among the steady partners are the Rotarians, Lions, Quota International, Operation Smile, Mother Teresa of Calcutta Medical Center, Social Action Center of Pampanga and Arellano University.
Subscribe to INQUIRER PLUS to get access to The Philippine Daily Inquirer & other 70+ titles, share up to 5 gadgets, listen to the news, download as early as 4am & share articles on social media. Call 896 6000.