Lacson keeps out of sight
CEBU CITY, Philippines—(UPDATE) Sen. Panfilo Lacson has slipped into the country after more than a year in hiding, acting "like he didn't want to be noticed."
The senator who turned fugitive in connection with the 2000 Dacer-Corbito murders arrived at the Mactan Cebu International Airport in Lapu-Lapu City at 11:48 a.m. on Saturday on board Cathay Pacific Airlines' Flight CX921 from Hong Kong. He was wearing a hat and sunglasses and fell in line like the other passengers, said lawyer Nancy Lim Tagle, Bureau of Immigration (BI) deputy head supervisor for administration on Mactan Island.
Earlier on Saturday, Lacson's media relations officer Gerry de Belen said the senator would not be ready to meet with reporters until Monday.
"He wanted to spend more time with the family, and then on Monday, he would face the media," De Belen said by phone, quoting Lacson's son and chief of staff Ronald Jay Lacson.
At around 4:30 p.m., Lacson left the Mactan airport for Manila aboard a chartered Baron-type twin-engine airplane with tail number RPC 2711, Chief Supt. Agrimero Cruz Jr., spokesperson of the Philippine National Police, told the Inquirer in Manila.
Cruz said the information came from an official report by the PNP Aviation Security Group.
Similar information was provided the Inquirer by Chief Supt. Ager Ontog, chief of the Police Regional Office in Central Visayas.
Lacson was actually booked for Philippine Airlines' (PAL) Flight PR864 bound for Manila at 8:35 Saturday night, according to the Mactan airport's public affairs office.
PAL departure supervisor Emigido Navarce Jr. told reporters on Saturday night that Lacson did not check in.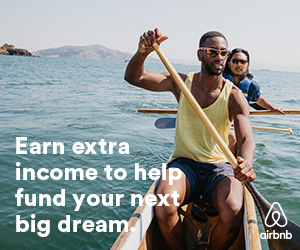 But De Belen said Lacson was definitely coming to Manila. "Eventually, you'll see him in the Senate …Definitely he's coming to Manila, but I don't know his exact location now."
Residence check
The Inquirer went to the family's residence at the upscale Ayala Alabang Village in Muntinlupa City at about 7:30 p.m. Saturday and saw four men disembarking from a white van.
A woman and a girl were also seen outside a sports utility vehicle parked in front of the house's main door.
A source said two of the men were Lacson's sons while the woman was the senator's wife Alicia.
The Inquirer tried to talk with Lacson's family, but they immediately went inside the house.
A driver of the family told the Inquirer that they did not want to talk with the media, saying the senator would hold a press conference on Monday.
Wearing a white shirt printed with the words "We support and believe you, Sen. Ping Lacson," the man declined to be identified as he was not authorized to give details on Lacson's whereabouts.
"It would be better if you just wait until Monday because Senator Lacson himself would speak to the media," he said.
Asked if Lacson was inside the house, the man replied: "I don't know. All I know is that the family members were inside."
As of 1:51 a.m. Sunday, there were four SUVs and one van in the house of Lacson.
Solo flight
Tagle said Lacson was alone when he arrived from Hong Kong.
"Some of us noticed him because the way he acted, he didn't want to be noticed. We respected his privacy," she told the Inquirer.
"Nobody was with him. It appeared that he was traveling alone. But we don't really know," she said.
Immigration officer Jenny de Veyga cleared Lacson, who was carrying travel papers valid until April.
"He is no longer on the wanted list. We treated him just like any other passenger," Tagle said.
She could not confirm if the Hong Kong flight was a connecting flight from the United States.
Jerome Oyao of the Mactan airport's Public Affairs Office said a vehicle was waiting for Lacson at the airport.
Ontog said Lacson went to an undisclosed area in Cebu after arrival. He said his men merely monitored Lacson's presence in the city, which was standard procedure for PRO-7 during a visit of a ranking government official.
"That's in case they might need something, we can immediately respond," he said.
Ontog said that PNP units in Cebu had no prior knowledge of Lacson's return and that he had not requested police escorts.
Asked why Lacson chose to land in Cebu, Ontog said: "He once served as the city police director. Maybe he wants to see his friends in Cebu before going back to Manila."
The senator has special ties with Cebu.
He was chief of the Metro Cebu District Command from 1989 to 1992. The Cebu City Council was so pleased with his performance that he was declared adopted son of Cebu in 1991.
Looking good
Danny Almeda, chief of the BI Alien Registration Division, said Lacson left the airport after arrival clearance without saying what his plans were.
"He looked good, very sound and healthy," Almeda said. "[His arrival] was an open thing and aboveboard. He was in the manifest."
Prior to his arrival on Saturday, Lacson was last seen at the departure area of the Ninoy Aquino International Airport in January 2010, shortly before a warrant was issued for his arrest in connection with the twin murders of publicist Salvador Dacer and driver Emmanuel Corbito. (See What Went Before on this channel.)
The PNP's Cruz said the homecoming of Lacson, a former chief of the 130,000-strong police force, was unannounced.
"There was no coordination between the PNP and Senator Lacson. We had no advance information about his arrival," Cruz told the Inquirer by phone. "If we knew he was coming, then we would have sent PNP personnel there earlier."
Cruz said the PNP Aviation Security Group learned of Lacson's return from immigration officials who arrived at the Mactan airport before noon.
"The immigration officials informed our PNP personnel at the airport as part of the protocol and interagency coordination," he said.
Cruz said the PNP would "continue to monitor [Lacson's] movements."
"He is not a subject of an arrest warrant. But we put up an area and road security [plan] so we can monitor the senator's movements and ensure his safety," Cruz said.
Asked why the PNP should check on Lacson's activities, Cruz replied: "It's for his own good. Our security arrangement is not just for him but for everyone."
Closure
Malacañang expects Lacson to put the allegations against him to rest.
"We welcome the return of Sen. Ping Lacson so that he can put closure to the accusations hurled against him," said President Benigno Aquino III's spokesperson Edwin Lacierda.
Mr. Aquino learned about Lacson's homecoming from the media, Lacierda said.
Justice Secretary Leila de Lima said Lacson's return was "expected" in view of the ruling of the Court of Appeals (CA) that there was no reason to indict him in connection with the Dacer-Corbito murders.
National Bureau of Investigation Director Magtanggol Gatdula said Lacson's return meant that the bureau could now train its energies elsewhere.
No charge, he's free
"With that over, we can now concentrate on other cases," Gatdula said. "He is really free. The bureau no longer has anything to do with him," Gatdula said.
Lacson's lawyer Alex Poblador seconded this, saying: "The warrants have been quashed and, unless the Supreme Court resolves otherwise, he is a free man."
But Demetrio Custodio, the lawyer of Dacer's daughters, said his clients would appeal the CA ruling at the Supreme Court "as soon as possible."
"If the high court [rules in our favor], we hope the senator will not go into hiding again," Custodio told the Inquirer by phone. With reports from Connie E. Fernandez and Jhunnex Napallacan, Inquirer Visayas; Philip C. Tubeza, Nikko Dizon, Jeannette I. Andrade and Norman Bordadora in Manila
Subscribe to INQUIRER PLUS to get access to The Philippine Daily Inquirer & other 70+ titles, share up to 5 gadgets, listen to the news, download as early as 4am & share articles on social media. Call 896 6000.