SBMA launches donation drive to help survivors rebuild houses in Odette-hit Puerto Princesa
SUBIC BAY FREEPORT––The Subic Bay Metropolitan Authority (SBMA) has launched another donation drive to help the surviros of Typhoon "Odette" (Rai) in Puerto Princesa City in Palawan province rebuild their damaged houses.
Called "Yero para sa Puerto," the initiative aims to provide galvanized iron sheets to affected families in Palawan, according to the SBMA Public Relations Office (PRO) advisory on Thursday, Jan. 20.
"Left with no shelter, not just houses, but homes they have built for their families, households now painstakingly endeavor to rise from this horrifying nightmare," the SBMA PRO said.
The fundraising drive is part of the ongoing initiatives of the SBMA to help the Odette survivors in other parts of the Visayas and Mindanao who suffered severely due to the onslaught of the typhoon in December 2021.
Previously, the SBMA had sent hundreds of water containers, clean used clothes, hygiene kits, easy-open canned goods, mineral water, blankets, and other basic needs to the typhoon survivors.
The aid was sent there through the SBMA Fire Department, in cooperation with the Philippine Air Force and Undersecretary Benny Antiporda of the Department of Environment and Natural Resources.
SBMA also deployed Dec. 19 an 11-man rescue team to Siargao Island in Surigao del Norte province to help restore power and communication facilities in the area. INQ
lzb
Subscribe to our daily newsletter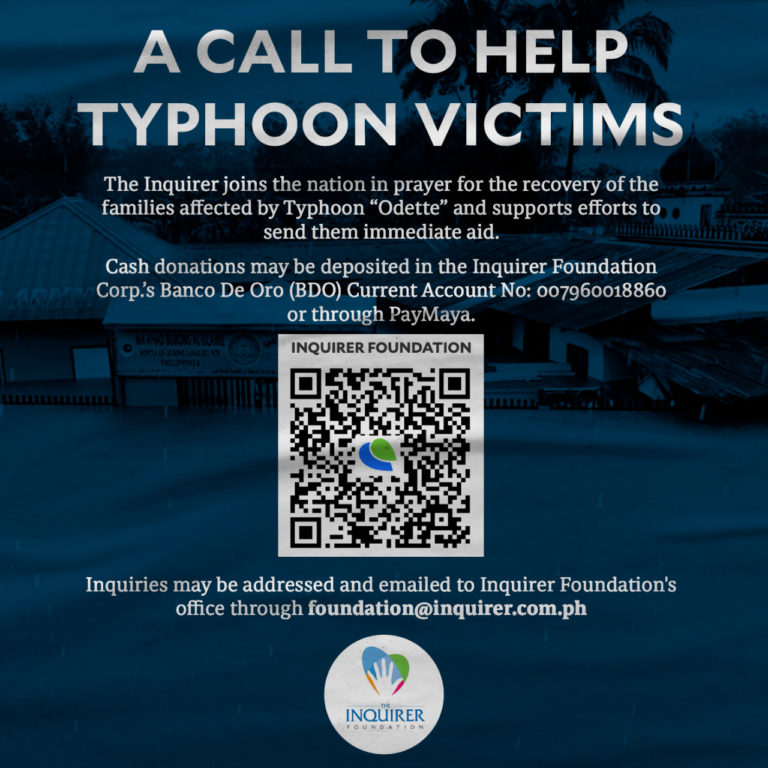 Subscribe to INQUIRER PLUS to get access to The Philippine Daily Inquirer & other 70+ titles, share up to 5 gadgets, listen to the news, download as early as 4am & share articles on social media. Call 896 6000.