BSP coordinating with banks for full banking operations in Odette-hit areas
MANILA, Philippines — The Bangko Sentral ng Pilipinas (BSP) assured on Wednesday that it is closely coordinating with banks in the Visayas region affected by Typhoon Odette for the resumption of their full operations.
"In the interim, affected banks have reported to the BSP that they have adopted shortened banking hours following power, telecommunication, and internet disruptions caused by the typhoon," the BSP said in a statement.
The BSP advised residents in affected areas to adopt electronic banking and digital payment services when possible and to transact in banks and branch-lite units in nearby areas that offer full operations.
"To fast-track their return to full operations, affected banks are working with utility companies and other web service providers," the BSP said.
"The banking community in affected areas looks forward to the immediate full restoration of utility and internet services that will enable the resumption of banking operations," it noted.
Based on the situational report of the National Disaster Risk Reduction and Management Council, a total of 406 individuals were reported dead due to Typhoon Odette, which also damaged power and water supply and communication lines in affected areas.
RELATED STORIES:
Subscribe to our daily newsletter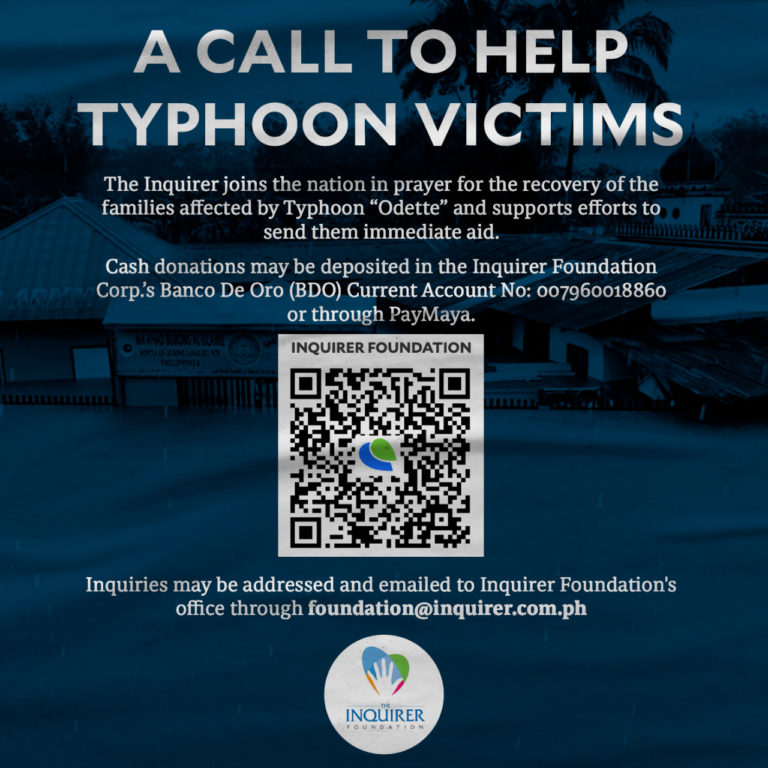 Subscribe to INQUIRER PLUS to get access to The Philippine Daily Inquirer & other 70+ titles, share up to 5 gadgets, listen to the news, download as early as 4am & share articles on social media. Call 896 6000.