Bohol gov disowns sardines with his name on label given as relief goods to typhoon survivors
TAGBILARAN CITY — Bohol Gov. Arthur Yap has denied accusations that cans of sardines with his name on the label were distributed as relief goods to survivors of Typhoon "Odette" (international name: Rai) in the province.
In a video message posted Wednesday, Jan. 12, on his Facebook page, Yap said the provincial government never distributed relief goods with his name on them.
"My answer is simple. We did not distribute cans of sardines with my name on it," the governor said.
He said his "Friends of Art Yap" from Swan Manufacturing Corporation donated the sardines with labels indicating his name for the 2019 campaign.
Some netizens, particularly in Loboc town, posted photos of "Art Yap sardines" they received as assistance from the provincial government.
Yap clarified that no canned goods distributed to typhoon victims would bear the name of the governor in 2022.
Tosen Foods, Inc., which owns and distributes Swan Sardines, however, said cans of their product marked "from the friends of Arthur Yap" did not come from it.
"We are sad to see photos of Swan Sardines branded with 'From the Friends of Arthur Yap' trending. These items are counterfeit and do not represent the Swan Sardines Brand. We can confirm that Swan has not manufactured products labeled 'From the Friends of Arthur Yap.' These did not come from our qualified facilities," said Tosen Foods Inc. in an official statement Thursday.
"We are actively working with our retailer partners to make sure that
only safe, delicious, and original Swan reaches your plates. Please buy from reputable establishments to ensure quality," it added.
Odette killed at least 111 Boholanos. Thousands became homeless when it ravaged Bohol and some regions in Visayas and Mindanao last Dec. 16, 2021.
lzb
Subscribe to our daily newsletter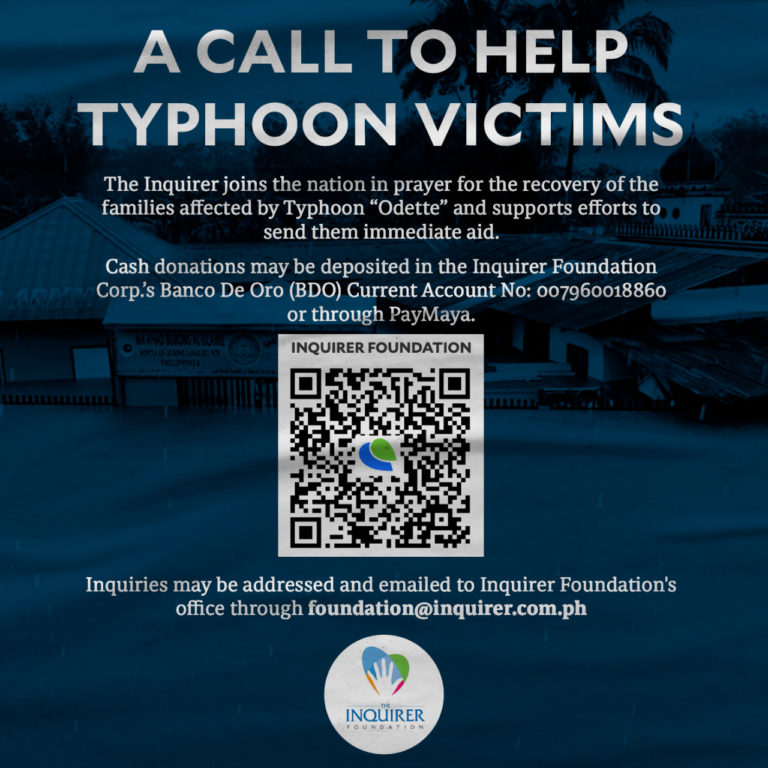 Subscribe to INQUIRER PLUS to get access to The Philippine Daily Inquirer & other 70+ titles, share up to 5 gadgets, listen to the news, download as early as 4am & share articles on social media. Call 896 6000.