BEACH RESORTS, DIVE SPOTS
In Cebu, P112-M tourism infra damaged by 'Odette'
CEBU CITY—Many popular destinations in southern Cebu remain closed as damage wrought by Typhoon "Odette" (international name: Rai) on tourism in the province reached at least P112.04 million.
"That is still partial as our assessment is still ongoing," said Marti Ybañez, provincial tourism officer.
"Some of the resorts have not yet given a report while others are still assessing their damage."
The amount of damage collated by the tourism office came from 212 tourism-related properties, establishments, activities, destinations and sites, and heritage structures in Cebu.
Ybañez said their office was also assessing the safety of the structures before these could be reopened to the public.
Among those damaged by the typhoon were the Kawasan falls in Badian town and the diving resorts in Moalboal town.
'Soft loans'
Many boats used for the whale shark watching activities in Oslob town were also destroyed while cottages in other beaches were wiped out when Odette battered southern and central Cebu on Dec. 16.The provincial government has talked to representatives of the Land Bank of the Philippines, Development Bank of the Philippines and Philippine Veterans Bank to facilitate a "soft loan" for resorts damaged by the typhoon.
Hotel technology platform OYO was also being eyed by the province to help resorts in their recovery.
Cebu province recorded the most number of fatalities as Odette battered the island, at 63, followed by Cebu City with 17, Lapu-Lapu City (9) and Mandaue City (7).
Gov. Gwendolyn Garcia on Monday announced that the provincial government would set aside P2 billion for the recovery and rebuilding program for typhoon victims in the province.
The amount would be given to all affected residents in the form of "coupons" which could be redeemed in exchange for construction materials, like galvanized iron sheets and plywood.
The same coupon could be used in exchange for a list of products allowed for purchase in groceries and supermarkets.
Garcia said she wanted to avoid giving cash assistance to survivors.
"I just want that if we distribute these funds to the people, it will be used for what they need. It will not be spent for items without redemptive value for their families," she said. —DALE G. ISRAEL
Subscribe to our daily newsletter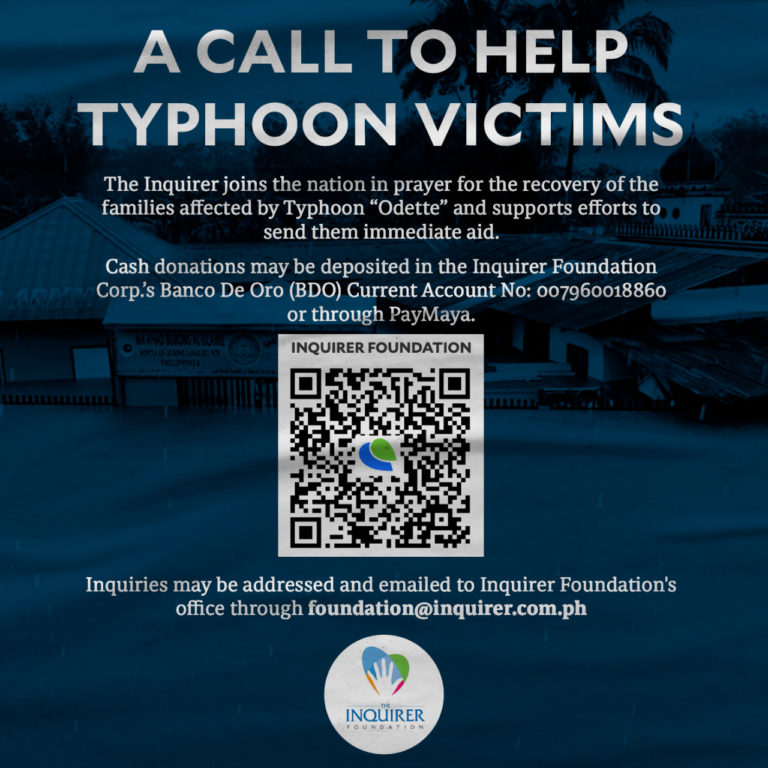 Subscribe to INQUIRER PLUS to get access to The Philippine Daily Inquirer & other 70+ titles, share up to 5 gadgets, listen to the news, download as early as 4am & share articles on social media. Call 896 6000.