Mark Villar facilitates distribution of relief goods to Odette victims
MANILA, Philippines — To ease the burden of victims of Typhoon Odette that struck parts of Visayas and Mindanao, former Public Works Secretary Mark Villar facilitated the distribution of relief packs consisting of sacks of rice, noodles and blankets.
The assistance was made through the Villar SIPAG, a non-stock, non-profit organization founded by Villar's family.
Villar cited the collaborative efforts of those coming from the private and public sectors, including public servants, to help alleviate the "bad situation" that befell our people in these parts of the country.
The former Cabinet secretary has also been providing blankets to typhoon victims to keep them warm as the typhoon occurred during the Christmas season.
He also appealed to the international community to provide humanitarian help to areas hardest hit by Odette.
"Let us all set aside politics and put our efforts and resources together to help," he said.
"We are helping them in their struggles in the aftermath of the super typhoon. While they are yet to recover from the hard impact of the COVID-19 pandemic, they are now faced with the the ill effects of Odette," he further stated.
Villar said the devastation was "heartbreaking" as many lives were lost and properties like houses and buildings were destroyed.
In giving aid to the typhoon victims, he said, we are also helping our government.
Among the beneficiaries of the relief packs are the following: Bacolod City, Lapu-Lapu City, Cebu, Tagbilaran City, Bohol, Negros Oriental,Tacloban City, Leyte, Southern Leyte, Northern Samar, Eastern Samar, Western Samar, Zamboanga City, Misamis Oriental, Bukidnon, Davao del Norte, Davao del Sur, Butuan City, Siargao, and Surigao del Norte.
Blankets were also given to typhoon victims in Iloilo City, Mandaue City, Bohol, Bukidnon, Agusan del Norte, Dinagat, Surigao del Norte, Surigao del Sur and Surigao City.
Subscribe to our daily newsletter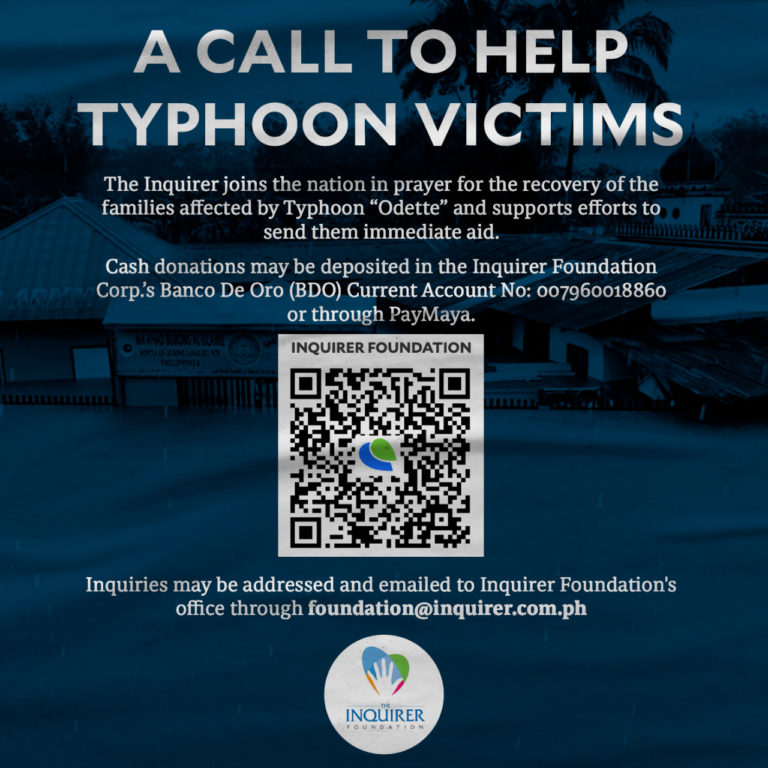 Subscribe to INQUIRER PLUS to get access to The Philippine Daily Inquirer & other 70+ titles, share up to 5 gadgets, listen to the news, download as early as 4am & share articles on social media. Call 896 6000.