Ruby Rose slay: Justice still sealed in drum 4 yrs later
More than four years have passed since her sister's gruesome murder, which was described by one self-confessed participant as a "Mafia-style" killing.
"And yet, nothing," actress and former beauty queen Rochelle Barrameda said of her family's quest for justice over the death of her sibling, Ruby Rose. "It's been too long already. I've been waiting for so long," she said.
Ruby Rose, then 27, went missing in March 2007. She was last seen alive shortly after losing a long custody battle over her two children with her estranged husband, Manuel Jimenez III.
Her body was found in June 2009, sealed in a steel drum retrieved from the waters off Navotas. This was after Manuel Montero, then a manager in a Jimenez company, confessed participation in the killing and implicated at least six others, including Ruby Rose's spouse, his brother and fishing magnate Lope Jimenez, and their father, lawyer Manuel Jimenez Jr.
Investigators said Ruby Rose had been strangled before the body was stuffed into the container and dumped into the sea.
The Jimenezes later presented up to 15 witnesses to counter Montero's testimonies.
They pulled their biggest defensive move recently, when the Court of Appeals issued a preliminary injunction stopping the hearings on the case at Malabon Regional Trial Court.
The CA ordered the hearings suspended indefinitely, pending the resolution of a motion to inhibit filed by one of the accused against Judge Zaldy Docena. The motion complained about Docena's alleged partiality toward the Barramedas.
"Why did they have to stop the hearings? Why don't we just let them push through?" Barrameda asked, saying the delay had made her family "victims of injustice" all over again. "We are already very bothered. It's been years already," Barrameda said in an Inquirer interview.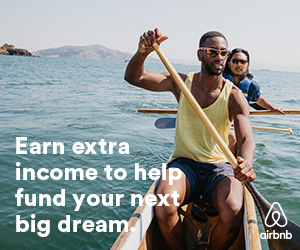 She said she had begun to suspect that the Jimenezes had been using their connections and influence to make the case drag on, an allegation that the family of the accused vehemently denied.
Barrameda said she had been personally keeping herself abreast of any development in the case, making sure she gets a copy of every motion or ruling issued by the courts.
"We will continue to fight," she said.
Subscribe to INQUIRER PLUS to get access to The Philippine Daily Inquirer & other 70+ titles, share up to 5 gadgets, listen to the news, download as early as 4am & share articles on social media. Call 896 6000.