97,500 families affected by Odette to receive P5,000 cash-for-shelter aid
MANILA, Philippines — A total of 97,500 families affected by the onslaught of Typhoon Odette, which pummeled several provinces in Visayas and Mindanao, will receive P5,000 cash as part of the government's shelter assistance, Department of Human Settlements and Urban Development Eduardo del Rosario said Tuesday.
In a taped briefing with President Rodrigo Duterte aired on Tuesday, Del Rosario said over 506,000 houses were partially and totally damaged by the typhoon, with Western Visayas logging the most damage at over 244,000 houses.
This is followed by Eastern Visayas with over 122,500 damaged houses and Mimaropa with 60,440 houses.
He said the agency estimates that the total number of partially and totally damaged houses could reach about 600,000.
The aid given to families with damaged residences will reach a total of P487,500, with P127.5 million allocated to Western Visayas and P116 million to Caraga Region.
On top of this, Pag-IBIG Fund has allocated P5 billion in calamity loans for members affected by Typhoon Odette, Del Rosario said.
Typhoon Odette ravaged several provinces in Visayas and Mindanao from December 16 to 18.
So far the number shows 389 people killed due to the calamity, with 64 individuals missing and 1,146 injured, according to the National Disaster Risk Reduction and Management Council.
JPV
Subscribe to our daily newsletter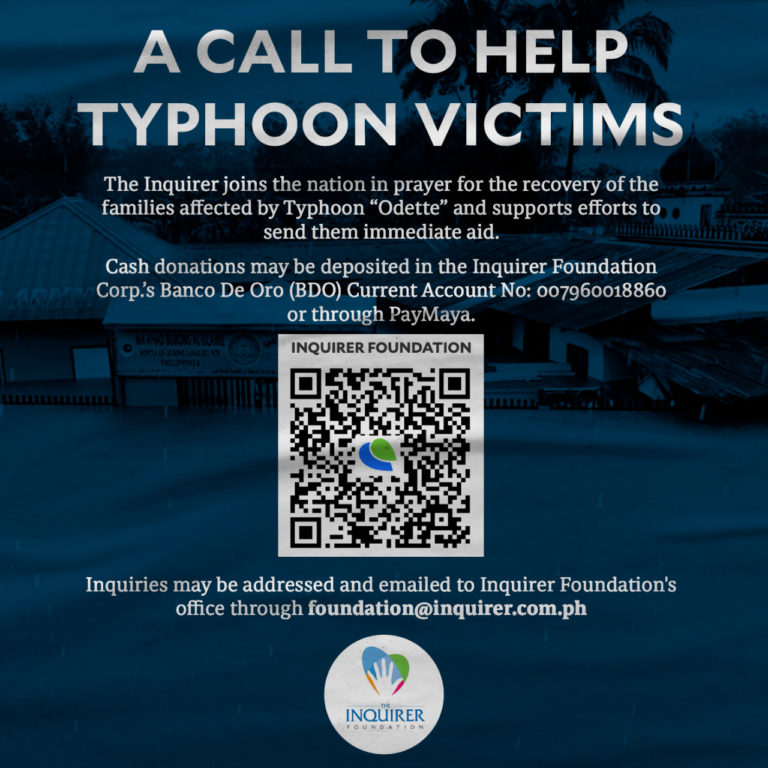 Subscribe to INQUIRER PLUS to get access to The Philippine Daily Inquirer & other 70+ titles, share up to 5 gadgets, listen to the news, download as early as 4am & share articles on social media. Call 896 6000.