SSS offers calamity loan to 'Odette' victims
Private-sector members and pensioners of the Social Security System (SSS) who were affected by Typhoon "Odette" (international name: Rai) two weeks ago can avail themselves of calamity loan assistance packages to be offered in January.
In a circular published on Saturday, SSS president and chief executive Aurora Cruz Ignacio said the state-run pension fund will start accepting, on Jan. 14 next year, applications for three types of assistance from victims of the calamity in six regions devastated by the storm.
The loan program as well as the three-month advance pension for social security (SS) and employees' compensation (EC) pensioners will be available until April 13, 2022.
The direct house repair and improvement loan, meanwhile, will be offered for a one-year period, or until Jan. 13, 2023.
Ignacio said SSS members and pensioners in the regions which President Duterte placed under a state of calamity for one year, starting Dec. 21, can apply for those loan and pension benefits.
These regions are Mimaropa (Mindoro, Marinduque, Romblon, Palawan), Western Visayas, Central Visayas, Eastern Visayas, Northern Mindanao and Caraga.
Officials did not say how much had been set aside for the assistance packages at presstime.
Filed online
Similar to the government's previous assistance to residents in areas badly hit by natural disasters, the calamity loan applications can be filed online, through the SSS website, by members with at least 36 monthly contributions—of which six months' worth should have been remitted during the past 12 months.
Furthermore, applicants should not have outstanding SSS loans.
The calamity loan will be equivalent to one monthly salary credit or the amount applied for, whichever is lower.
An annual interest rate of 10 percent will be added to the loan, payable within two years in 24 monthly installments.
SS retirees, disability and survivor pensioners as well as EC disability and survivor pensioners can apply for a maximum of three months' worth of advance pension, as long as they have no existing pension loan.
"SS and EC pensioners who have availed [themselves of] advance pension for previous calamities and whose pensions are still suspended may [apply for] the three-month advance pension for Typhoon Odette, provided that the advance pension will not exceed three months at any time," the circular read.
The SSS will also extend to its members a maximum loanable amount of P1 million for the direct house repair and improvement loan, subject to repricing every five years. Home repairs will have annual interest rates of 8 percent for loans below P450,000 and 9 percent for these borrowings above P450,000.
The SSS will waive the 1-percent service fee for the calamity loan assistance program and also the processing fee for the house repair loan.
P20.54-billion damage
Meanwhile, the National Disaster Risk Reduction and Management Council (NDRRMC) said in a situation report on Sunday that the storm affected over 1 million families or some 3.9 million people in 5,908 barangays in Mimaropa, Bicol region, Western Visayas, Central Visayas, Eastern Visayas, Zamboanga Peninsula, Northern Mindanao, Davao Region, Soccsksargen (South Cotabato, Cotabato, Sultan Kudarat, Sarangani and General Santos), Caraga and the Bangsamoro Autonomous Region in Muslim Mindanao.
The agency also reported 378 deaths and 60 missing in these 11 regions.
Since Friday, the NDRRMC reported the same number of dead in the following provinces: 96 in Bohol, 6 in Negros Oriental, 58 in Cebu, 21 in Dinagat Islands and 18 in Palawan.
Forty died in Negros Occidental, 31 in Surigao del Norte, 27 in Southern Leyte, 7 in Agusan del Sur, four in Misamis Oriental, two each in Iloilo, Bukidnon and Guimaras Island, and one each in Leyte, Misamis Occidental, Agusan del Norte and Butuan City.
Among the reported missing, 17 were in Palawan, 15 in Bohol, 11 in Cebu, six in Negros Oriental, five each in Agusan del Sur and Negros Occidental, and one in Southern Leyte. There were also 742 reported injured.
The combined damage to agriculture and infrastructure was placed at over P20.54 billion.
Damage to agriculture was at P3.96 billion in Calabarzon (Cavite, Laguna, Batangas, Rizal, Quezon), Mimaropa, Bicol region, Western Visayas, Central Visayas, Eastern Visayas, Northern Mindanao, Davao region and Caraga.
Western Visayas was hardest hit, with damage estimated at P1.8 billion, followed by Mimaropa at over P1 billion.
In terms of infrastructure, the combined damage was worth P16.577 billion in Mimaropa, Central Visayas, Eastern Visayas, Northern Mindanao, Soccsksargen and Caraga.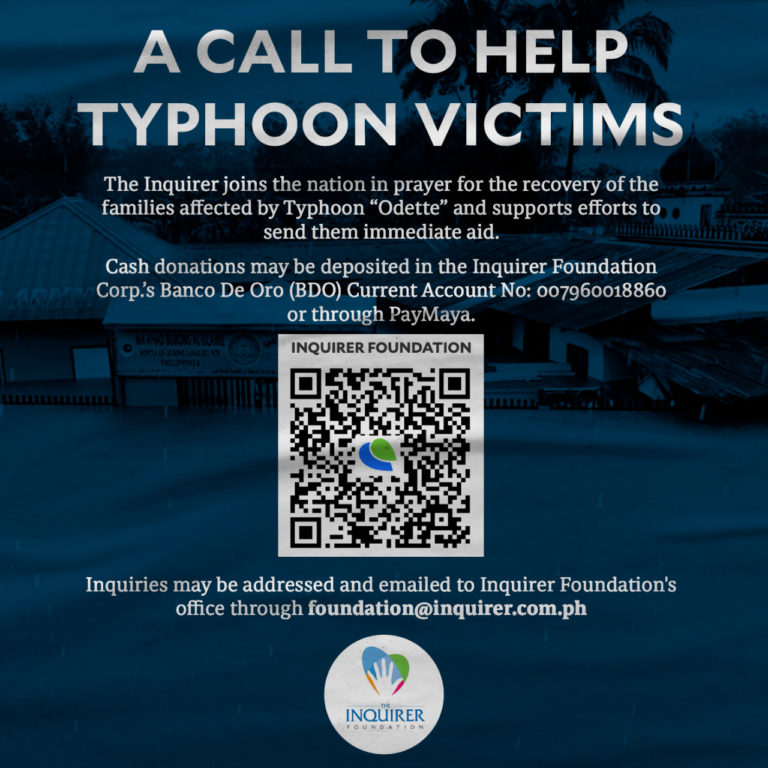 Subscribe to INQUIRER PLUS to get access to The Philippine Daily Inquirer & other 70+ titles, share up to 5 gadgets, listen to the news, download as early as 4am & share articles on social media. Call 896 6000.