Bulacan donates P2M to 'Odette' survivors in Palawan, Visayas
CITY OF MALOLOS, Bulacan—The province of Bulacan is donating initial P2-million cash to survivors of Typhoon "Odette" (international name: Rai) in Palawan province and the Visayas, Gov. Daniel Fernando said in this city Thursday, Dec. 23
Fernando said the provincial government is sending P500,000 each to Cebu, Surigao del Norte, Bohol, and Palawan provinces.
The fund came from the budget of Bulacan provincial disaster risk reduction and management office, Fernando said, adding that the amount is just an initial donation.
He said the province would also launch a fund drive to gather donations for the typhoon victims.
"Bulacan is very blessed with our fight against COVID-19 and it is our little way of sharing our blessings," the governor told reporters.
lzb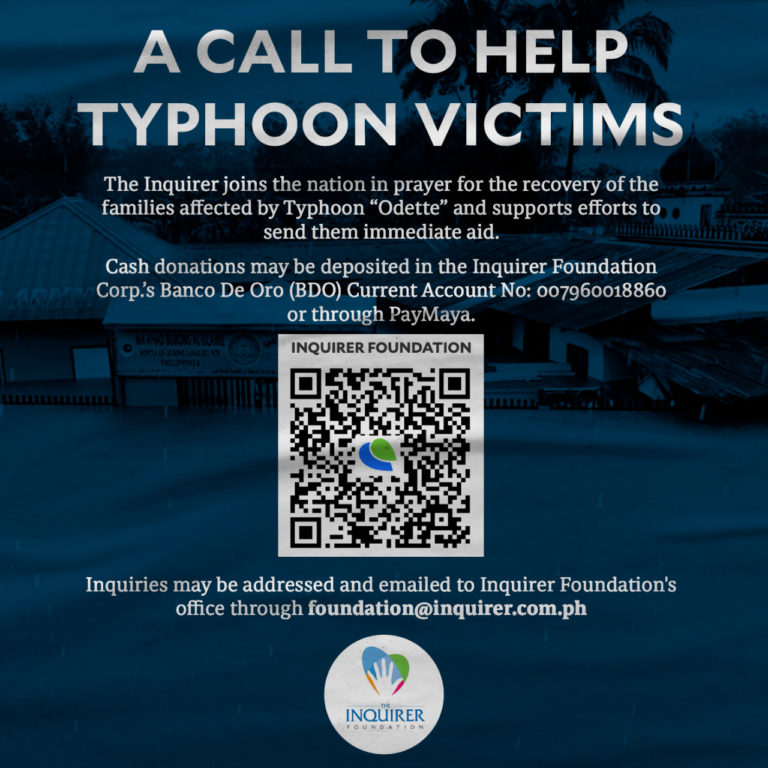 Subscribe to INQUIRER PLUS to get access to The Philippine Daily Inquirer & other 70+ titles, share up to 5 gadgets, listen to the news, download as early as 4am & share articles on social media. Call 896 6000.