100 Pfizer vials wasted by 'Odette'

Some 100 vials of Pfizer COVID-19 vaccines in Iloilo were wasted due to power interruption as Typhoon "Odette" (international name: Rai) pounded the Visayas and Mindanao over the weekend, according to the Department of Health (DOH).
"Unfortunately, as of Dec. 19, 100 vials of Pfizer vaccines in Region 6, in Bingawan, Iloilo province, was reported to be wasted. The National Vaccine Operations Cluster (NVOC) shall replenish stocks of Region 6," said Health Undersecretary Maria Rosario Vergeire, at a virtual press briefing on Monday.
She said that so far, it was the only reported vaccine wastage due to the typhoon.
"The assessment of vaccine wastage for Region 6, 7, 8, and Caraga are still ongoing," she said.
According to Vergeire, the NVOC had previously issued an advisory mandating all regional operations centers, local vaccination operations centers, implementing units, and vaccination sites to closely monitor the temperature of vaccine storage places and ensure that their condition are maintained within the recommended temperature range for areas with power outages and are utilizing only backup power sources.
Meanwhile, 13 regions in Luzon and Mindanao, including the National Capital Region, did not report any vaccine wastage, she said.
Vergeire also clarified that no vaccine was wasted when the vehicle transporting 1,960 vials of Sinovac and 248 Moderna recently met an accident at Lakawan Bridge, Tayabas City.
Vergeire said a total of 637 local governments canceled their vaccination activities due to Odette.
"[Local governments] in Region 4B, 6, 7 and 8, and Caraga have reported 100 percent cancellation of their vaccination activities due to Typhoon Odette," she said.
At least seven health facilities were damaged by the typhoon in Caraga and Central Visayas. Cost of damage was estimated at over P8 million.
Vergeire said these were two hospitals, three barangay health stations and a provincial DOH office in Caraga; and the Center for Health Development (CHD) in Region 7.
Meanwhile, the DOH has prepositioned over P11.8 million worth of medicines and other medical supplies to affected CHDs and provinces.
In anticipation of the typhoon, NVOC temporarily suspended the Bayanihan Bakunahan-Phase 2 in provinces along the typhoon's track to prioritize safety of the public, the implementers and vaccines.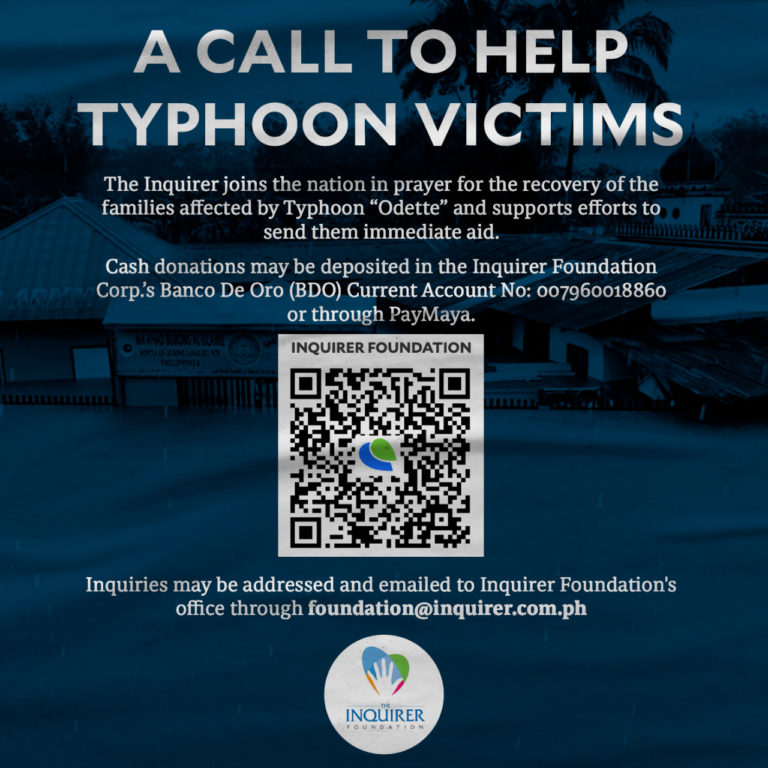 Subscribe to INQUIRER PLUS to get access to The Philippine Daily Inquirer & other 70+ titles, share up to 5 gadgets, listen to the news, download as early as 4am & share articles on social media. Call 896 6000.